Chinese Consortium Completes Acquisition of LEDVANCE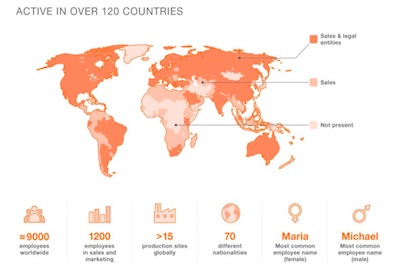 March 8, 2017
The sale of LEDVANCE by Osram to the Chinese investment consortium, consisting of the strategic investor IDG Capital, the LED packaging manufacturer MLS Co., Ltd. (MLS) and Yiwu State-Owned Assets Operation Center (Yiwu), took effect March 1.
"We are very pleased with this transaction, as MLS and LEDVANCE complement each other in an ideal way," says Jes Munk Hansen, CEO of LEDVANCE. "Through MLS, we gain access to very cost-efficient and powerful LED components and will strengthen our market presence in Asia, especially in China. This supports the LEDVANCE strategy to expand our product portfolio, foremost in the areas of LED lamps, LED luminaires and Smart Lighting. We look forward to pursuing the many new opportunities that the partnership with MLS brings."
"It is great to be part of this exciting acquisition, as it brings together a leading Chinese LED manufacturer and a German lighting company with over 100 years of experience, strong brands, proven technology and international sales channels," says Antony Yu, Partner from IDG Capital. "What drives us as the majority owner within the investment consortium is to leverage our global investment expertise and resources to help Chinese companies and long-established companies from developed markets make the most out of their joint market potentials."
LEDVANCE and MLS will now focus on leveraging synergies. Through MLS, LEDVANCE now gains access to cost-efficient LED components for its LED products and will be able to expand its market presence in China, the largest lighting market in the world. MLS, in turn, benefits from LEDVANCE's industry experience and international market presence.
Based on an agreement with Osram, LEDVANCE will continue to use the Osram brand name for its products (SYLVANIA for USA and Canada).