Gerrie Moves into New Distribution Centre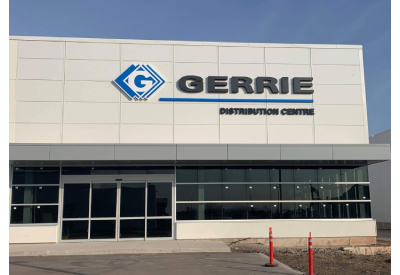 Aug 24, 2021
A new Gerrie Electric distribution centre opens on September 8 in Burlington, Ontario.
The new 76,000 sq ft distribution centre, located at 3475 North Service Road, Burlington, ON L7N 3G2, has been in planning and preparation for two years. This expansion includes leading edge process automation to ensure that the Gerrie team supplies customers with the products they need accurately and on time.
The solution increases employee efficiency, rather than replaces people. "We believe in the importance of having a physical presence in our cities and towns in Ontario," the company says. "Our branch teams will continue to serve you and have the right inventory available for pick up locally as they always have."
Founded by Ken Gerrie in 1957, the company remains a family owned and operated electrical, automation and lighting distributor of products, services and solutions. The company supports local businesses, the communities in which it is located, and the Ontario economy through investing in its people, locations, automation, and customers.