Britech Signs Agreement with World Leader in Heating Cable Technology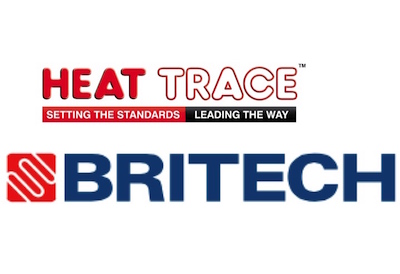 May 20, 2019
Britech Corp, one of Canada's largest heating cable companies has signed a formal agreement with Heat Trace Limited, of Cheshire, England. Heat Trace, founded in England in 1974, Heat Trace is one of the world's leading industrial heat trace cable manufacturers.
The company is known mainly for innovative solutions in self-regulating high temperature heat tracing cables up to 275°C, their exclusive high temperature, 425°C, cut to length, industrial, in the field replacement for mineral insulated cables, and their high temperature Long Line heating cables that can be installed on pipes in one length up to 10 kilometers long.
The Heat Trace commitment to developing self-regulating heating cables with a stabilized design for high temperature applications is desirable in industrial applications where constant exposure to high temperatures can degrade other heating cables. This can cause loss of performance characteristics and premature failure or a runaway condition that can result in increased temperature output in industrial processes that are damaging and possibly unsafe.
Specialists in high temperature, hazardous and corrosive environments, Heat Trace products are stocked in Canada by Britech. Britech's engineering staff are ready to respond to your needs with local inventory of cables and accessories to meet the specialized needs of maintenance and engineering in industrial environments.
Britech carries a full inventory for same day shipping of heating cables and controls for industrial, commercial and residential applications including hazardous Zone 1 and Zone 2 areas, with high temperature capabilities to T1.