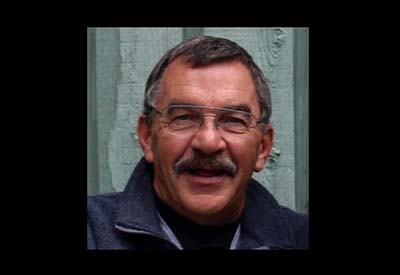 February 22, 2018
By Paul Eitmant
Last year I think I read more than a dozen articles concerning Amazon within the electrical industry. This question comes to mind: how do we compete against such a successful company that was actually formed in 1994?
Recently Amazon predicted stronger than expected sales of up to US$30.5 billion and another period of robust operating profit, reaching up to US$975 million. This is a great the success story. At the same time, an old saying from Sun Tzu also comes into play. "Know your Enemy" is the short version. The actual statement is listed below.
"If you know the enemy and know yourself, you need not fear the result of a hundred battles. If you know yourself but not the enemy, for every victory gained you will also suffer a defeat. If you know neither the enemy nor yourself, you will succumb in every battle."
I started my research and I was immediately impressed by how sophisticated Amazon Business and Marketing plans were designed. Considering Amazon actually started by selling books online and expanded their product offering to almost every category we can think of, it is an impressive product growth strategy. The question arises: when will they move into electrical products to service the industrial and electrical contractors requirements?
Amazon expert, Ryan Craver, unequivocally answers, "Sell". Currently the SVP of Emerging Brands, Licenses and Digital Strategy for Lamour, Craver's become well acquainted with the ins and outs of selling on Amazon.
To be successful on Amazon, the three most important strategies to consider are
set up product pages with rich content that includes all the information a customer needs to make purchase decisions, including reviews
market products on the Amazon platform using product listing ads
leverage Fulfillment by Amazon (FBA) for more control and better sales margins
Another expert, Yaffa Khugerman states that long-term success on Amazon comes down to four key processes:
competitive review
SKU strategy
inclusion in FBA
re-pricing
The most efficient and effective way to handle this is by focusing your efforts on your best-selling items.
Choose a profit margin strategy.
Are you operating a high- or low-profit margin business?
Do you expect this to change or stay the same?
Understanding your big picture outlook is vital for all subsequent decisions.
Understand replenishment.
What are the sales cycle for the item?
Is it a perennial best seller that requires constant replenishment, or a seasonal success that function on a different cycle?
Assess the seasonality of each SKU.
4. Be aware of liquidation needs.
I know electrical distributors and manufacturers already have a sense of inventory control, but it seems that Amazon has taken this task to a higher level.
It can be said that Amazon will never move into our marketplace. However, I'm not surprised anymore when I think one thing and it actually happens.
Bottom line: I would suggest the old saying from Sun Tzu comes into play. If you do not nothing more than some basic research on how Amazon has been so successful, I know you'll see correlations in your business that you can apply to further success in growth and profits.Top of Form.
Paul Eitmant is President and CEO of IP Group International, which serves the needs of business-to-business enterprises in over 30 countries worldwide by adding specialized expertise to the business planning and implementation process; Tel: 480.488.5646; paulipgroup@cox.net.