5 Electrical Engineering Trends That Will Shape 2021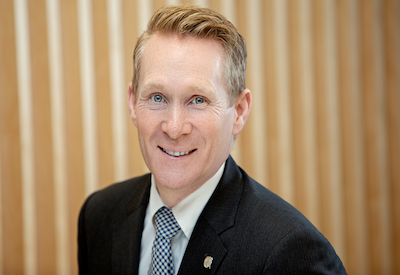 Jan 18, 2021
By Dr. Michael Wrinch
This year has been unlike any other in recent history. We witnessed a dramatic shift in the demand for electrified transportation faster than expected with the stock value of Tesla exceeding every major automotive company combined. We also experienced a global pandemic that forced many of us to stay home, overstock on toilet paper, and completely redefine our workplace operations. The stock market crashed and recovered in only 12 months. These were not the only changes, but they were certainly the catalyst for some major engineering trends that we can expect to continue into 2021. What is ahead for us? Here are some top trends that you can expect to see this year.
Augmented reality (AR)
For years, the consumer interest in virtual reality (VR) has introduced many new applications but it has been met with limited success. I have used VR technology on several occasions and my experience along with other users isdisorientation and confusion. However, augmented reality (AR), where the user has the image projected on a lens or smartphone camera, can provide fast and enhanced facial recognition, enhance features such as project-critical information as an overlay for industrial operators, and even augment instructions. Engineers can harness AR capabilities for remote support on project sites which are accessed through their smartphone or tablet. These innovations are paving the way for higher efficiency in the workforce with more environmentally friendly activities through a reduction in paper use.
In 2021, augmented reality is going to enhance the entertainment sector. We are seeing the first AR "dark ride" coming out in Universal Studios Japan, which touts a fully interactive and immersive ride experience while playing a video game. The use of AR has been infiltrating our day-to-day lives in ways that might not be fully recognized. For instance, the background removal feature in Zoom which adds a splash of fun to virtual meetings. AR now has wider applications and more significant benefits than ever before.
Smarter systems for industrial applications
As industrial and manufacturing companies are facing end-of-life for their computer and control machine assets, with increased pressure from competition, there is going to be a push for machine intelligence and capabilities to advance their competitiveness while improving machine safety. Upgrades are occurring throughout organizations to add new equipment with IoT and data intelligence systems, self-testing sensors, predictive algorithms, and advanced safety functionality. Higher processing power in computers combined with limitless memory and storage have grown over the past decade, resulting in a 100x gain in processing speed and data rates. More factories will be future proofing their systems through upgrading legacy equipment, which will result inlong-term support SAS contracts to keep their systems modern.
Battery technology for renewables
The renewable energy sector will see a significant increase in energy density, faster charging capacity, and further cost reductions per unit of energy storage. Renewable energy is limited by non-dispatchable output, but improved battery and other storage technology will allow more independence of standalone renewables such as solar energy during the nighttime.
In addition, with the explosion of electric vehicle demand, the need for improved energy density and faster charging times for long-range transportation is critical. Lithium and cobalt, the essential materials in high-capacity batteries, are relatively rare while other more plentiful materials such as silicon, carbon, and sodium ion are being developed as alternatives with higher energy density. These alternatives are not without their problems. Silicon batteries can store over four times the energy, but the battery's capacity rapidly drops. A scientist at the Korea Institute of Science and Technology has used a technique called lithium pre-loading to improve the device's longevity.
Another pressing issue with batteries is charging time. Take for example the Tesla Model 3 car, which needs about one hour on a supercharger for a full charge. There are technologies such as carbon nanotubes that may reduce charging times to less than five minutes. This is a high-demand solution as the transportation and logistics sector electrifies and requires more dispatchable power.
Smart cities with EV charging infrastructure
With the electrification of our transportation industry, there is a push for energy infrastructure upgrades to support the multitude of charging stations, intelligent cars, and transport trucks trying to achieve fully autonomous self-driving capabilities. The energy and communications infrastructures need to work in tandem to prevent system overloads and allow vehicles to negotiate accurate positioning and choose optimal charging times. As a result, advanced communication is required, which will push more investment in cities to meet the demand of EV infrastructure.
Increased intelligent big data services
Big data is a trend that started growing some time ago, but it has not yet fully blossomed. Initially, the collection of data was done primarily because it was cheap to implement. Now we can draw insight from those data and are starting to see newer applications from intelligent information dashboards and machine learning to support long-term and proactive decision-making. As a result of ubiquitous availability of machine control system data, personal phones, tablets, and cameras, data can be easily collected from targeted sources where large real-time analytics are required. The goal is to enhance efficiency and draw out insight for decision-making that can minimize system risk that could affect the safety, efficiency, or throughput of machines.
These are the five trends that are expected to flourish in the coming year. As the pandemic continues to force everyone into reconsidering how to work smarter and safer, there will be new challenges to face while new opportunities arise.
Dr. Michael Wrinch is the founder and CEO of Hedgehog Technologies, an electrical engineering consulting firm with over 20 years of experience in engineering, risk management, and innovation.