Written by Yoana Turnin, Project Manager, EHRC. In 2021, Canada joined 120+ other countries in committing to achieving net-zero emissions by year 2050 in an effort to "avert the worst impacts of climate change." In a few words, that means either reducing or offsetting the economy's greenhouse gas emissions through electrification, energy efficiency and clean technologies. This commitment, along with the changes in the electricity sector workforce composition, present a unique opportunity for young people who are looking for a career with purpose. Read More…
How Important is Wire / Cable to Distributors?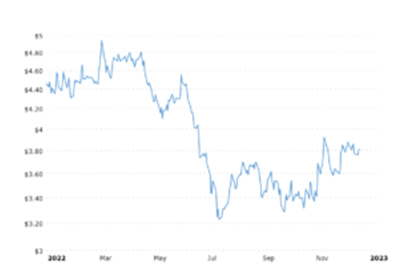 Wire and cable is a core product category for electrical distributors. And much of it, as everyone knows, is driven by copper pricing (with aluminum consumption also influenced by the price of copper.)
Copper has experienced a wild ride in 2022. It started the year at $4.42. It reached its height on March 4th at $4.94 and its bottom at $3.24 on July 13th.
Sponsored Content:
A Test & Measurement Buyer's Guide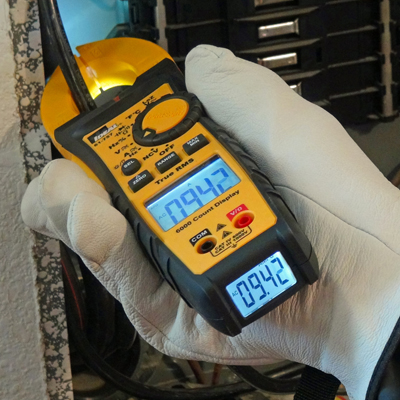 Electricians invest a substantial amount of money into the tools they use every day on the job site, so it's important that they do their research and buy products which are specifically appropriate to their line of work.
This buyer's guide for electrical test and measurement equipment offers a comprehensive look at the important features to consider when choosing a new meter.

Continue reading
---
Hubbell Incorporated recently reported operating results for the fourth quarter and full year ended December 31, 2022. "2022 was a great year for Hubbell," said Gerben Bakker, Chairman, President and Chief Executive Officer. "Attractive markets underpinned by grid modernization and electrification, along with strong price realization driven by our leading positions and service levels, drove organic net sales growth of 18% for the full year." Read More…

Wesco International has recently unveiled the details of the organization's international go-to-market brand at ISE Show 2023. "We are proud to share a new international brand identity that underscores Wesco Anixter's commitment to innovation and in-country expertise, showcasing the company's ability to provide customers around the globe with the solutions they need to drive operational efficiency and profitability," said John Engel, Chairman, President and CEO, Wesco International. Read More…
---
Recently, Schneider Electric was pleased to announce the appointment of Jim Kalogiros as Vice President, Secure Power in Canada. Jim has over 18 years of experience at Schneider Electric, primarily in the data centre realm, holding various positions in sales, contractor partnerships and business development. Read More…

Bartle & Gibson Co. Ltd., a Western Canada-based premier plumbing, heating and electrical distributor, proudly announced Friday, January 27th, 2023, three Milwaukee Tool Zones. The Zones include two Milwaukee Tool Red Zones, one at their Calgary North location and one at their Port Coquitlam location, and one Milwaukee Tool Lighting Zone at their Edmonton North location. Read More…
---
Schneider Electric, a leader in the digital transformation of energy management and automation, is Canada's top international corporate citizen in 2022. This designation was awarded to Schneider Electric by Corporate Knights, a media and research company committed to advancing a sustainable economy. Read More…

The Sonepar Ontario Region is proud to announce the relocation of their SESCO Central Distribution Centre (CDC) to its new location in Brampton, ON. This move has facilitated an amalgamation between Texcan's large Brampton branch and SESCO's CDC, as both businesses work together within one facility for the first time. Read More…
---
Trending Articles
Canadian Electrical Wholesaler
Published twice monthly on the first and third Thursday of every month Canadian Electrical Wholesaler is the voice of the electrical channel in Canada. The editorial focus of CEW is a solid mix of features, news, articles and product information. Key aspects are peers and profiles and in-depth best management practices ensuring every issue is read from branch level right up to head offices. Simply put we provide the need to know business information including the latest trends, new market opportunities, sales techniques and operational analysis to distribution professionals written by those who live this business and published by Kerrwil founded in 1964 to serve the electrical industry in Canada.