Yves Chabot — A Leader with a Keen Eye for Energy and Economic Trends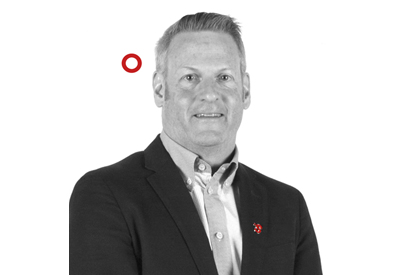 Nov 27, 2020
By Line Goyette
Following Groupe Stelpro's recent acquisition of floor heating system manufacturer Flextherm, Yves Chabot, President and CEO of Groupe Stelpro, agreed to answer our questions.
Given the recent acquisition, can you tell us about the key issues for your industry?
Many significant challenges exist. Over the short term, the industry must navigate the pandemic and deal with unprecedented labour scarcity. Over the medium to long term, we must position ourselves within the energy transition in a context where homes are increasingly smart and feature countless connected objects.
We must transform ourselves and move into the digital age and Industry 4.0, also known as the plant of the fourth industrial revolution. The industry is fundamentally characterized by smart automation and the integration of new technologies into the company's value chain. Stelpro must institute radical changes not only to our systems and processes but also to our management style, business models and workforce. Doing so will help us continually improve our production efficiency and keep jobs in Quebec while being competitive in the marketplace.
The aging of the population also generates a set of challenges, as does the younger generation. This new generation is looking for a somewhat different employment experience, with work/family balance being more critical than ever. These young people are also looking for companies with strong corporate citizenship values and a concern for the environment. This new generation, which always has a mobile device in hand, will be a generation that consumes online.
How is Stelpro dealing with the economic challenges brought on by the pandemic?
Stelpro is one of the so-called "privileged" companies. With their travel and many other plans cancelled, people are spending more time at home. The resultant renovation craze sparked a high demand for our products, one we had no way of anticipating last spring. Our plant is operating at and over full capacity, and our employees, our comfort creators, are increasingly tired.
A few government programs have helped us weather this crisis, but programs aimed directly at citizens aren't really helping us with the current labour shortage. Many people have valid personal reasons to be out of work, and the programs in place are essential. It's not an easy balance to strike, and our governments are trying to do the best they can. But for us, in a context where the demand is booming, the stakes are very high indeed.
The pandemic has also changed consumer behaviours and consumption habits. Shopping online is no longer the sole purview of the new generation; it's everyone's business, and we seem to be developing a taste for it. Today's consumers are more likely to shop online and buy in-store or shop and buy online. While this scenario is nothing new, the current situation is accelerating the trend, which is giving no signs of abating. Like most companies, Stelpro must keep abreast of these changes and adapt. More and more, we are seeing new start-ups coming out of nowhere that understand the new digital landscape from the moment they launch.
The pandemic has changed many things. Our environment is no longer the same, stability is no longer on the agenda, and predictions are difficult to make. We no longer have a clear economic vision. No one can say whether we've entered a recession or not, whether construction and renovation will continue evolving at the current pace or slow down.
Where will we be after this crisis, with indebted governments, scores of bankrupt or weakened companies, entire industries at ground zero that will have to reinvent themselves, and a population that will generally be indebted and very possibly depressed? Many grey clouds are still hanging over our heads!
What about the energy transition?
"An energy transition is underway — and will continue to roll out over the course of a generation, roughly between now and 2040. It is the greatest shift of this kind the world has seen in generations. For nations like Canada that embrace this shift, it can represent a big change for the better. This transition has the potential to change how you switch on the lights, heat your home and get to work — maybe even the kind of work you do." GENERATION ENERGY Council Report, June 2018
The main motivation for countries, including Canada, is to reduce greenhouse gas emissions to address the growing threats and impacts of climate change. It appears that the National Building Code will be reviewed by 2030 to establish net-zero energy rules.
At Stelpro, we view this transition in a positive light and as an opportunity we need to seize. The partnership we have formed with Hilo through the creation of our joint venture Stello positions us at the forefront of the smart home market and responsible energy management movement. We look forward to launching Allia, our new smart home offering under this partnership this upcoming winter. Our participation in Lancey Energy Storage paves the way for storage technologies, the use of renewable energies and self-production.
The electrification movement also presents our industry with an opportunity. Just as the automobile industry will one day in the near future be electric, it's clear home heating will also be electric. If we want to save the planet and reduce greenhouse gases, we'll have to start producing clean, renewable energy, just as heating appliances will consume this clean energy.
What does the future look like for Stelpro?
Since its foundation, Stelpro's history has first and foremost been that of a visionary company able to anticipate the market's needs. Over the years, we've earned the trust of consumers, professionals and our partners and attained the enviable status of North America's number one manufacturer of electric heating appliances.
As a company, we're continually reinventing the heating industry with our value-added approach to design and technology that goes beyond the purely functional nature of the products. We are firmly established in the smart home market with our connected product line. We are also laying the groundwork to become a major player in the energy transition.
*****
Stelpro remains a second-generation family business under the leadership of Yves Chabot and will celebrate its 40th anniversary on November 19, 2021.
We are Stelpro: Creator of comprehensive, innovative and sustainable comfort management solutions, and we are highly motivated to tackle the major issues, challenges and opportunities that lie ahead.
Groupe Stelpro, which owns Stelpro, the North American leader in the electric heating industry, acquired Flextherm last October, a leader in the electric floor heating industry. With this acquisition, Groupe Stelpro continues to consolidate its leadership position in the electric heating market in North America.
Groupe Stelpro is a Quebec family business founded in 1981 that offers solutions that effectively meet the needs of users to optimize their comfort, enhance the value of each living space and promote better energy management. A North American leader in its field, Groupe Stelpro employs more than 600 people and has plants in Saint-Bruno-de-Montarville, Longueuil and Shawinigan. Stelpro is a member of the Platinum Club of Canada's Best Managed Companies and is listed in Les Affaires newspaper's list of Quebec's most important companies.
Line Goyette is Managing Editor of Kerrwil Publications' Electrical Group.