Will the Stunning Upset Upend Canadian-U.S. Trade?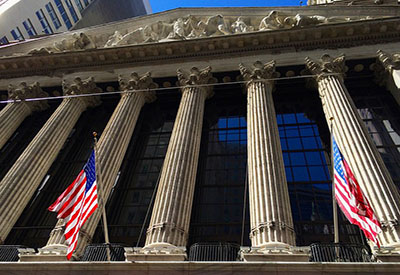 November 29, 2016 
The Republican candidate pulls off a stunning upset, as his party retains control of both houses of Congress.
This was surprise for everyone. Not only did Trump win the election, the Republican also won the majority in both houses of Congress. This has not happen since George Bush's election (2005-2006).
There were issues such as NAFTA, Trans-Pacific Partnership treaty and Immigration that came up during the presidential campaign. We all have to wait and see what develops in 2017.
The implications for Canada could be significant.
The TPP would lower trade barriers, allowing Canada to import goods at lower prices. Broadly speaking, the deal would facilitate "higher productivity, higher GDP and higher incomes," economics professor Trevor Tombe wrote in Maclean's, though not every industry would benefit.
Moreover, Canada is highly dependent on a healthy trade relationship with its southern neighbour. The vast majority of Canadian exports end up on U.S. soil. During 2015 Canada largest export destination was to the U.S., over 75%; China and United Kingdom were both under 10% (source: Statscan).
A positive for Canada could be the eventual approval of TransCanada's Keystone XL pipeline from Alberta to the U.S. Gulf Coast. President Obama nixed it but Trump supports the pipeline though he has said he wants a share of the profits. TransCanada said it remains committed to building the pipeline.
Brad Wall, premier of Saskatchewan, noted Trump's support for Keystone XL.
"And with Republican majorities in both the House and Senate, I am hopeful that this important project will move ahead quickly," Wall said in a statement. "On the other hand, I hope he reconsiders his plan to end the North American Free Trade Agreement."
Prime Minister Justin Trudeau insists he's eager to work with President-elect Donald Trump but says Canada will "keep its options open" regarding the Trans-Pacific Partnership treaty.
"The Prime Minister and the President-elect reiterated the importance of the Canada-United States bilateral relationship, and discussed various areas of mutual interest," Trudeau's office said.
We all read and hear a great deal of media speculation on all of these subjects every day. Sometimes it just overwhelms.
I remember how Ronald Reagan surrounded himself with experts. An actor before he became a popular politician, Reagan served as the 40th president, from 1981 to 1989. His term saw an uptick in prosperity at home, with the goal of achieving "peace through strength" abroad, which included Canada.
There was a plethora of opinions and articles in the media around Mr. Reagan's ability to bring about change. Bottom line: we all must wait until after January 21, 2017 and see which issues Mr. Trump and his executive staff take on first.
Paul Eitmant is President and CEO of IP Group International, which serves the needs of business-to-business enterprises in over 30 countries worldwide by adding specialized expertise to the business planning and implementation process; Tel: 480.488.5646; paulipgroup@cox.net.