Where Innovation and Safety Intersect: GUV Devices in Canada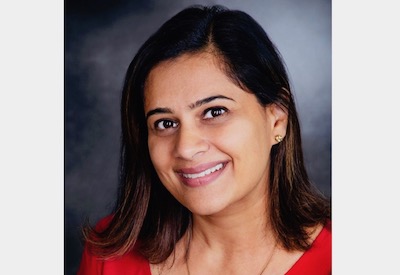 June 24, 2021
By Swati Vora-Patel
The electrical market is at the helm of innovation — from robotics and automation products that support advanced manufacturing to smart technology in homes and businesses, our industry leads innovation and competitiveness in Canada. With advanced electrical and automation products shaping how we work, live and play, our industry is continually at the forefront of designing technologies that meet the needs of Canadians today.
Over the past year, we have all been reminded that clean, hygienic spaces are critical to our health and well-being. To help keep public and shared spaces hygienic, leading manufacturers have developed innovative germicidal UV (GUV) devices to help prevent the spread of infectious bacteria and viruses.
While innovation is imperative for the long-term health and prosperity of our country and for businesses and consumers alike, safety is also of paramount importance.
At this time, Health Canada is reviewing GUV devices for safe use in public and shared spaces. Therefore, only GUV products* that are registered by Health Canada can be sold, installed and used in Canada. As GUV devices become registered, approved products will be listed on Health Canada's product information database.

Championing safety
EFC members abide by safety and compliance regulations and support Health Canada's commitment to protecting the safety of Canadians. All other channel partners play an important role in ensuring safe, approved products are sold, installed and used in the Canadian market. If you come across an unregistered product in the Canadian market, please submit a report to Health Canada.

GUV innovation … on repeat
There is a strong need to expand the use of UV-C by incorporating it into GUV devices that can sanitize a broader range of spaces to support our safer return to offices, schools, restaurants, stores and other shared spaces.
GUV devices revive the use of ultraviolet (UV) wavelengths to inactivate and prevent microorganisms from multiplying so that viruses and bacteria cannot spread. UV is transmitted at different wavelengths and frequencies: the short-wavelength (between 100 nm and 280 nm) is known as UV-C, which has been used in hospitals for decades to prevent drug-resistant superbugs from spreading and to disinfect surgical suites. UV-C has also been used in heating, cooling and ventilation systems to purify recirculated air.
Electro-Federation Canada (EFC) and its members continue to work with Health Canada to advocate for an expedited registration process for GUV devices. An industry portal has been developed in partnership with EFC's lighting manufacturers to provide the latest resources and guidance on GUV devices.
Click here to view the web portal.
This portal features quick links to Health Canada's product registration database and to the online reporting tool for channel partners to report non-compliant, unregistered GUV devices. This portal also offers a range of FAQs to help advance our understanding of the safety, use and registration process for GUV devices. Visit this portal today and explore how GUV devices are a proven and innovative solution to keeping Canadians protected in shared spaces.
As our industry continues to lead ingenuity in product design and application, we must remain vigilant and help steer the intersection of innovation and safety. The first step with GUV devices is to ensure these devices are registered by Health Canada before they are marketed, sold or installed in Canada.
Follow EFC on social media and become an ambassador for GUV safety by clicking "like", "share" or "comment" on our social posts:
• www.linkedin.com/company/electro-federation-canada
• https://www.instagram.com/efc_electrofed

• https://twitter.com/EFC_Tweets

Swati Vora-Patel is VP, Marketing & Channel Development, Electro-Federation Canada.
Notes
• * Exemption: Health Canada requires registration of final GUV products. UV-C lamps and components are considered parts of GUV products, and therefore do not need to be registered.
• GUV devices are currently subject to regulation under Health Canada's [IT]Pest Control Products Act[IT] and Regulations, which is administered by the Pest Management Regulatory Agency (PMRA), a department of Health Canada.