What is the Harmonized Data Model and Why Does the Industry Need It?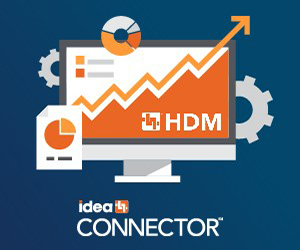 Today's reality:
89% of B2B buyers say they have made an online purchase since March 2020.
97% of online buyers experience some sort of pain point during the e-commerce purchasing process.
85% of B2B Buyers will move to an alternate competitor's site if their distributor's digital channel can't keep up.
Source: Avionos 2022 B2B Buyer Report
Yet, although statistics prove that e-commerce is important to buyers, product data is still often misrepresented or missing key information on e-commerce sites.
Digital Data Difficulties
Distributors are spending staggering amounts of time and resources manipulating and correcting product data downstream.
Manufacturers are spinning their wheels trying to provide data in many syndication formats to accommodate their trading partners.
The challenge facing the electrical industry is two-sided: manufacturers need a way to syndicate their product data globally, which is often required in different formats to satisfy all their trading partners. Distributors are looking for consistent, accurate, and comprehensive product data that they can readily use in e-commerce sites without manipulation or data clean up.
The Harmonized Data Model: An Industry effort
IDEA, with the full support of NAED and NEMA, is developing the Harmonized Data Model (HDM). This data model, being developed in IDEA Connector, harmonizes multiple product data standards.
The HDM will syndicate manufacturer data to the format a distributor needs. It will also lessen the need for distributors to make downstream modifications, which will ensure consistency and provide a better e-commerce experience.
With the HDM, manufacturers can load data into a single file, which will then give flexibility to distributors to extract the product data based on their preferences. This will ensure that trading partners can receive the most complete product data from IDEA Connector regardless of format.
What Does It Mean to Harmonize Data?
Not every data model supports the same set of attributes. Through the harmonizing effort, IDEA and its team of industry subject matter experts are aligning attributes within data standards. This enables manufacturers to gain efficiencies when syndicating to multiple data standards and creates a foundation for accurate, complete product data for everyone who needs it. The initial focus is on UNSPSC Category Attribute Specification (CAS) and ETIM Technical Information Model, but other formats will be added as the initiative evolves.
What You Need to Know
The harmonization process includes data typing of IDEA's Category Attribute Schema (CAS), which will facilitate data normalization, which is the process of organizing data so that it is consistent across all items and data values. Following the data typing rules ensures that distributors will receive uniform, structured data, which helps with search engine optimization and allows filtering on the left-hand navigation of distributor websites to return expected results.
For example, let's take an attribute like "Number of Poles." If the data type is numeric, only a number can be a valid value for that field. If the manufacturer transmits the value differently (i.e., 1-Pole, One Pole, Single Pole), it causes difficulty for the distributor when they publish the data on their e-commerce site. Currently, the distributor must identify and fix these inconsistency issues before they are populated in their system.
The goal of normalizing data through the HDM initiative is to eliminate this tremendous burden on distributors and reduce data integrity issues that result in lost sales.
Help Improve Your Product Data Quality
IDEA is working with dozens of volunteer subject matter experts (SMEs) in the electrical industry to harmonize product categories for the HDM. IDEA also formed the HDM Advisory Council, comprised of manufacturers and distributors, who will provide input throughout its development and implementation.
IDEA has always believed that data directly from the manufacturer is the most complete and accurate. The HDM initiative enables manufacturers to gain efficiencies by having a single source of product data to feed multiple syndication formats. If IDEA can facilitate the syndication of data so distributors receive it in the format that meets their expectations and can be used in their systems immediately, everyone wins.
Get Involved
Learn more about the Harmonized Data Model: https://idea4industry.com/hdm/
Found out how to become a Subject Matter Expert.