Hannover Messe: 2018 Perspective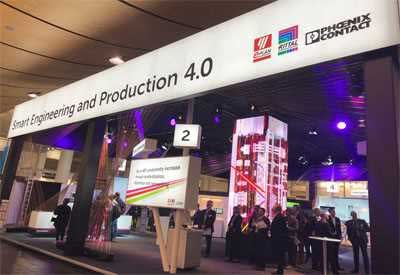 April 30, 2018
By CEW Editorial Team
A confirmation: the winds of change are now howling.
Several years ago, in a workshop at Electro-Federation Canada's annual conference, a roundtable session described and debated the numerous disruptive technologies that are forcing us to think differently.
And as our team returns from the 2018 edition of Hannover Messe, we are more cognisant of the new models, new methods and new channels that are all coming together to challenge the status quo today. The convergence of electrical and electronic, data and functionality, and value-added services are on the move and coming faster than we think. And the applications address process, industry residential and infrastructure.
Take the Mechatronics phenomenon, the multidisciplinary field that combines mechanical engineering, electronics, telecommunications/IT engineering, systems engineering, and control engineering. At Hannover we saw technical systems that are more and more complex and integrated.
So, what does this mean to the full-line distributor? Perhaps nothing if the long-term focus is residential alone, perhaps a lot as the smart home is evolving, or perhaps everything if you are an industrial focused player.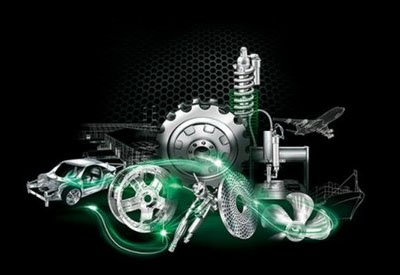 At Hannover we met many channel players from around the world who are watching the trend and confirm the channel is changing. The best, most obvious precedent may be in Europe where there is an ever-widening gap between full-line commodity focused product distributors and solutions provider-based speciality distributors.
In Canada we are seeing this happening too, and it's accelerating. Of interest here, control and lighting products that once were almost the exclusive domain of the full-line wholesaler are now being sold in new specialty and on-line distributors. In fact, the control distributor now controls a 50% share in Canada today, but the question is will this grow further and faster.
Attending Hanover allowed us to meet many Canadian end users, and it's evident from their attendance and comments they are looking for solutions, from product to engineering, from integration to commissioning. And to a person they want these products at a faster pace and are prepared to pay for convenience and delivery.
In Canada's electrical channels the relationship and being close to the customer was the competitive edge but today those customers can source, research and see and have more choice than ever before.
So today the challenges are price is traded for delivery and product knowledge trumps existing relationships. There are numerous examples in Canada where electrical wholesalers are looking to new models and methods and looking to adapt to the change. In-house services, such as enclosure modification, wire cutting, project management, integration design and even in-house manufacturing and panel building, are now dotting the landscape and investments in logistics and product knowledge are being made daily.
Food for thought for sure, but those winds of change are howling and the change we witnessed over the past five years will not look like anything close to what we will experience through 2023.