WESCO Awards $3,500 Scholarship to Ryerson University Student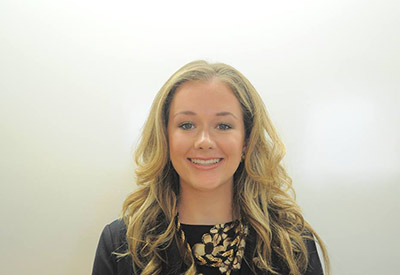 WESCO Distribution Canada LP has named Marielle Granie-Lackey its 2014 Student Achievement Award recipient. She will receive $3,500 toward her education at Ryerson University. 
The scholarship, part of the Electro-Federation Canada Scholarship Program, is awarded to a Canadian citizen who completed their first year of study with a higher-than-average academic mark. Preference is given to those who identify the electrical industry as a career path in such fields as electrical engineering, electrical technologist/technician, certified electrical technologist, industrial distribution, and/or business administration. 
Now in her third year at Ryerson University, Granie-Lackey, who maintained a 3.7 grade-point-average in her second year, is pursuing bachelor's degree in commerce with a focus on managerial accounting. She plans to graduate in May 2016, and has an interest in working for an electrical company in the accounting department.
In 2015, she plans to study accounting in Dublin, Ireland, for a semester as part of Ryerson's international exchange program. 
"I would like to thank WESCO for their unbelievable generosity," said Granie-Lackey. "[This award has] allowed me to continue studying what I enjoy and helped me greatly with my international exchange. This contribution has been received with heartfelt thanks."
Since 1993, the Electro-Federation Canada Scholarship Program has invested more than $600,000 in Canadian students wishing to advance their post-secondary careers.  With support from many of the leading electrical equipment suppliers and leading electrical wholesalers, the program encourages students to consider the electrical industry as a career destination.