Legrand North and Central America Announces Changes to Executive Leadership Team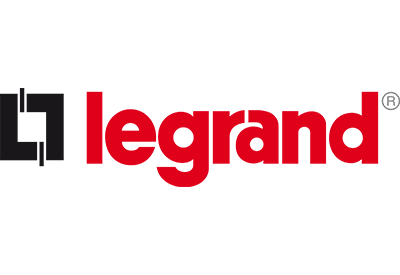 Jan 28, 2022
Legrand North and Central America announces two leadership changes starting in 2022. Brian DiBella, current President of Electrical Wiring Systems (EWS), will move into the role of President of Data Power & Control (DPC), while Ravi Ramanathan has been promoted to the leadership team to replace DiBella as President of EWS. Their new posts will be effective as of January 3, 2022.
DiBella has been a valued member of the Legrand North America team for nearly two decades. He began his career with Legrand as the Chief Information Officer in 2004 before moving into the role of Vice President/General Manager of Wiremold in 2007. Since 2014 he has been the President for Electrical Wiring Systems (EWS), Legrand's largest division. He is known throughout the organization as a team builder and collaborative leader.
"It's been an honor working for Legrand over the past eighteen years and being a part of the growth and evolution of the Company" stated DiBella. "I look forward to working with my colleagues in the Data Power & Control division and being a part of this fast-growing business. While I will miss my team at EWS, I trust that Ravi will do a great job in leading them towards growth and continued success."
Ramanathan has worked with DiBella since 2014, when he joined as the Vice President and General Manager of the Wire & Cable Management business for EWS. In 2019, Ramanathan led and integrated Starline, which Legrand acquired in that same year. Ravi's aptitude for leadership was evident through his time with Starline, almost doubling its revenue over the last two years.
"There is no denying the invaluable lessons I have learned by working with Brian for the last seven years," said Ramanathan. "Legrand's innovative mindset and commitment to our customers are values that each of our team members live by. I'm excited to lead this talented team to further success and join the esteemed Legrand leadership team. I'm grateful to continue to be a part of the company's growth."
Both DiBella and Ramanathan will begin their new roles effective immediately.