Toni Hamilton Joins NCS International Co. as New Purchasing and Inventory Manager for Ontario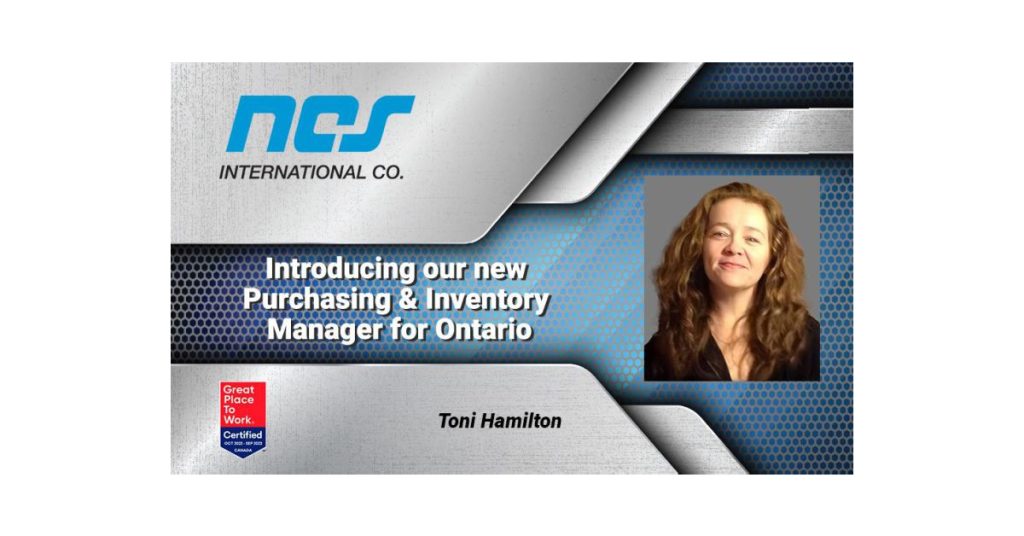 October 27, 2023
LinkedIn post by NCS International Co.
Please join us in welcoming our new Purchasing & Inventory Manager for Ontario, Toni Hamilton. Toni is a certified supply chain management professional with extensive experience. Her forward-thinking, confident decision-making and results-oriented proficiencies will be a valuable addition to our Ontario business. Welcome to the team, Toni!
View the LinkedIn post HERE.