Tips for Working from Home: How to Stay Productive During the COVID-19 Quarantine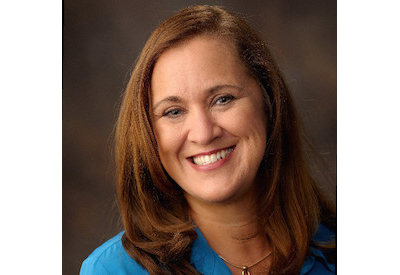 Mar 26, 2020
By Katrina Olson
The COVID-19 virus has moved an entire workforce to their homes and their pajamas. People who have never worked remotely are setting up home offices where they're balancing work, childcare and domestic responsibilities — all in the same place.
Working from home takes some getting used to, but a little forethought and planning can ease the transition. Here are some suggestions for adapting to your new work environment.
1. Find your space
Designate a workspace (not your bedroom) and replicate your work environment.
The kitchen table may not be the best workstation if it's the hub of activity in your house and the kids are home.
Instead, set up a table or desk in an extra bedroom or basement. As closely as possible, replicate your office desk with the layout and accessories — pencil can, stapler, coffee cup, laptop — whatever is usually on your desk.
2. Get equipped
To be effective in your new workspace, you'll need some equipment and supplies. Here's a list to get you started:
◦ desktop computer or laptop, and maybe a large monitor to use with your laptop
◦ comfortable keyboard
◦ printer
◦ reliable internet connection
◦ Microsoft Office or similar suites like Googles Docs, Sheets and Slides or Apple's Pages, Numbers, and Keynote, both of which are compatible with Word, Excel, and PowerPoint
◦ video conference tools such as Zoom, Microsoft Teams or Skype, Google Chat, Apple FaceTime
◦ noise-canceling headphones with a built-in microphone
◦ a web cam if one isn't built into your computer
Consider renting, leasing or borrowing equipment if buying is not an option.
3. Get ready for work
Do (mostly) what you'd normally do. Get out of your pajamas, take a shower, fix your hair, grab a cup of coffee, and settle in to your at-home workstation. For some people, having the TV on is a distraction; others need noise. Find what works for you.
4. Make lists
Keep a master list of all the projects you're working on, and a short list of the daily tasks you need to accomplish. To stay disciplined, schedule your day, assigning times or deadlines for accomplishing those tasks.
5. Connect with people
Have "face to face" meetings using Facetime or video-conferencing software. Seeing one another is the next best thing to meeting in person, and more personal than talking on the phone. So, turn on your camera and get personal.
If you're used to talking shop, take a moment to email or call coworkers you haven't seen for a while. Or call customers to check in. While you're at it, offer something of value like a free inspection, design consultation, energy audit, product sample, or training session.
6. Schedule breaks
It's easy to get distracted if you're constantly checking your email, Facebook, LinkedIn, Instagram, or Twitter. It's okay to take breaks; by scheduling them and timing yourself, you can reduce lost time and be more productive.
7. Get active
In office settings, we're used to moving around, walking to meetings, walking to lunch. At home, your biggest move may be walking to the kitchen. Schedule physical activity into your day. Take a 15-minute yoga break, try an exercise video (check Netflix, Hulu, etc.), walk the dog, say hello to your neighbors (from two metres away), or go for a bike ride.
8. Establish a routine
Find your new normal. Establish a routine that fits your work-at-home style. You may be able to sleep a little longer if you're not commuting, take a shorter or longer lunch break, or take more breaks during the day to spend time with the kids (for example); then make up for it in the evenings. Enjoy your newfound flexibility. Or keep the same schedule. Be sure to check in with your boss and coworkers to make sure it works for them as well.
9. Set ground rules
If your children or partner are home as well, discuss how you'll handle responsibilities with others in the home. Divide responsibilities or designate protected work hours when you're not to be interrupted. Establish signals or communication guidelines. For example, maybe a closed door or upheld hand means, "Don't interrupt me." If you have poor internet service but you have an online meeting, the rest of the family may have to take an internet break for 30 minutes. TVs, phones, and games may require headphones.
10. Be extra… everything
We're all going through an adjustment period, and no one knows how long this uncertainty is going to last. Families are living in close quarters for an extended period of time. Parents are trying to work and keep their kids entertained at the same time. Employees are learning to work remotely in groups and independently. Everyone's worried about job security and toilet paper. So, let's all be a little extra understanding, patient, compassionate, empathetic, supportive, considerate… everything.
The silver lining
One positive outcome of COVID-19 self-isolation is that people are learning very quickly how to work from home. This may accelerate the work-from-home trend, which could save companies and employees tens of thousands of dollars. A 2017 study by research firm Global Workplace Analytics found that businesses could save $11,000 per person per year if just half of their employees (whose job could be performed remotely) work from home. In addition, each employee would save $2,000 to $7,000 per year in transportation costs.
Further, according to Global Workplace Analytics, the reduction of traffic would be equivalent to taking the entire New York City workforce off the roads. That would save the country US$700 billion a year and reduce the impact of all those cars on the environment.
Time will tell what lasting impact the country's self-isolation orders will have on our economy and society, but hopefully we've all learned to be a little more flexible and creative.
Katrina Olson is a marketing consultant, trainer, and writer, and principal of Katrina Olson Marketing + Training. She works with distributors, manufacturers, associations, and other B2B clients, as well as writing for several industry trade publications. She can be reached at katrina@katrinaolson.com or via her website at www.katrinaolson.com.