The Future of Customer Service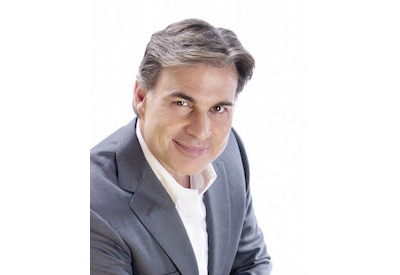 Nov 29, 2021
by Jeff Mowatt
3 buying trends to capitalize on in 2022
Have you ever seen this much marketplace disruption? The year 2022 marks my 30th anniversary of client companies bringing me in to work with their sales and service teams to grow their business. Over my three decades of speaking, training, and writing on the topic I've never seen a shift in customer buying behaviors as dramatic as those we've recently experienced during the pandemic. Consider how you and your organization can capitalize on the following big three trends.
Buying Trend #1 – Convenience is King
The pandemic exploded online buying particularly at Amazon. Interestingly, Amazon doesn't sell products. It sells convenience. Compare buying from Amazon to the typical retail shopping experience. With Amazon you don't have to go anywhere, you push one 'buy now' button and receive it often the next day.
Similarly, when it comes to service, Skip the Dishes doesn't sell meals, it sells convenience. You can order any menu item from any member restaurant, and it's done. A map app shows you exactly where the delivery person is, and exactly when it will arrive.
Your moves: If you sell products online to repeat customers, do they have to input all their payment and delivery information every time? Or instead, can you use the Amazon approach and collect and store customer details once, to make it easier for them to order repeatedly from you?
If you sell services, then could you use similar software as Skip the Dishes and Uber so that customers can track on their phones exactly when the delivery will arrive, or how long their wait time will be?
Don't compare your company to your industry competitors. Compare yourself to Amazon and Uber. Make your customers' buying experience more hassle-free and convenient. You'll differentiate yourself in your marketplace while making price less relevant.
Buying Trend #2 – Frustration with Shortages
I'm too young to have lived during the World War years, when many countries imposed rationing. During the pandemic, however, we all experienced commodity shortages that led to delivery delays and price swings. Those shortages of materials will eventually right themselves as the pandemic subsides. Unfortunately, the more persistent shortage that will remain for the foreseeable future – staffing.
The pandemic didn't create a staffing shortage, it just made it more pronounced. The labour shortage that began long before the pandemic is a function of demographics and lower birth rates in developed nations. That's not going to change any time soon.
In what's often referred to as the war for talent, it's critical for organizations to successfully hire, motivate, and retain staff. Many managers believe the only way to accomplish that is to pay higher wages. In reality, we've discovered working with clients across dozens of industries, engaging and retaining employees doesn't necessarily mean paying more.
In researching my book "Becoming a Service Icon in 90 Minutes a Month", I was impressed by the work Dr. Kenneth Kovach, a renowned researcher of employee motivation. Ken related to me that the #1 motivator of employees is not money – it's actually interesting work.
Your moves: A simple way to make work more interesting is to train employees on communication skills. Specifically – how they can effectively communicate with customers when handling unexpected delivery delays or price spikes. When we work with teams, for example, we equip them with phrases to manage customer expectations, take ownership, and earn respect. That creates a better experience for customers and a more rewarding, stress-free environment for employees. It's a win for everyone; even when there are shortages of commodities and employees. To enhance staff engagement and retention, could your team use a tune-up in customer communications?
Buying Trend #3 – Less in-person communications
Did the pandemic ever lead you to feeling Zoomed-out or Teamed-out? If so, you're not alone. For better or worse, virtual meetings aren't going away. Most managers agree that sitting behind a camera doesn't come close to the benefits of a site visit or a hallway conversation at a convention. If however, the in-person meeting merely involves people sitting at desks or around a boardroom table, then the virtual meeting comes reasonably close. Often at a fraction of the cost than if travel was required.
Your moves: If you haven't yet, it's time to embrace virtual meetings. According to the Harvard Business Review, shifting your impersonal email or text client communication to more personal face-to-face or virtual meetings, increases your chances of closing the sale by 34 times. That's quite a difference!
A virtual format also makes team training easier and more cost-effective. For many businesses whose employees were geographically dispersed, it was often cost-prohibitive to physically assemble them for training. Now with the virtual option available, you eliminate not only the travel expense, but also travel time. Plus Zoom offers wonderful options for smaller group discussions, polls, and engagement. Suddenly, virtual training becomes more fun, affordable, and impactful.
Which will you embrace?
So, which of these three trends do you see either being a threat or an opportunity for your business? The pandemic certainly hit a lot of people in a negative way, and not just for the devastating health impacts. On the other hand, the topsy turvy world of the last two years has inadvertently uncovered opportunities to differentiate your service and enhance employee engagement. I'd love to hear from you with your plans for adapting in the year ahead.