Specialized Power Solutions Joins Siemens Team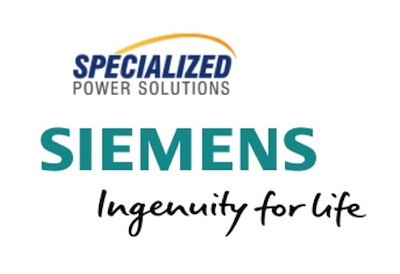 May 29, 2019
Specialized Power Solutions is joining the Siemens Sales Team as its manufacturer's representative in British Columbia, which will complement its existing sales team to provide additional coverage and growth in the BC market.
The Specialized Power Solutions Team is pleased to be able to utilize its technical and commercial expertise in Power Distribution and Motor Control to grow Siemens market presence in the Residential & Commercial Construction Market in British Columbia.
Specialized Power Solutions is a manufacturer's representative in British Columbia, Alberta, Saskatchewan and Manitoba, providing power distributionand motor control solutions to engineering consultants (EPCs), electrical contractors, end users, electrical wholesalers and equipment integrators through the companies that they represent.
For more information, please contact Herb Yang (604-754-3612, herb.yang@specializedpwr.com) or Kevin Parlin (604-347-8170; kevin.parlin@specializedpwr.com).