Southwire Recognized by Do It Best as Vendor of the Year for Supply Chain Excellence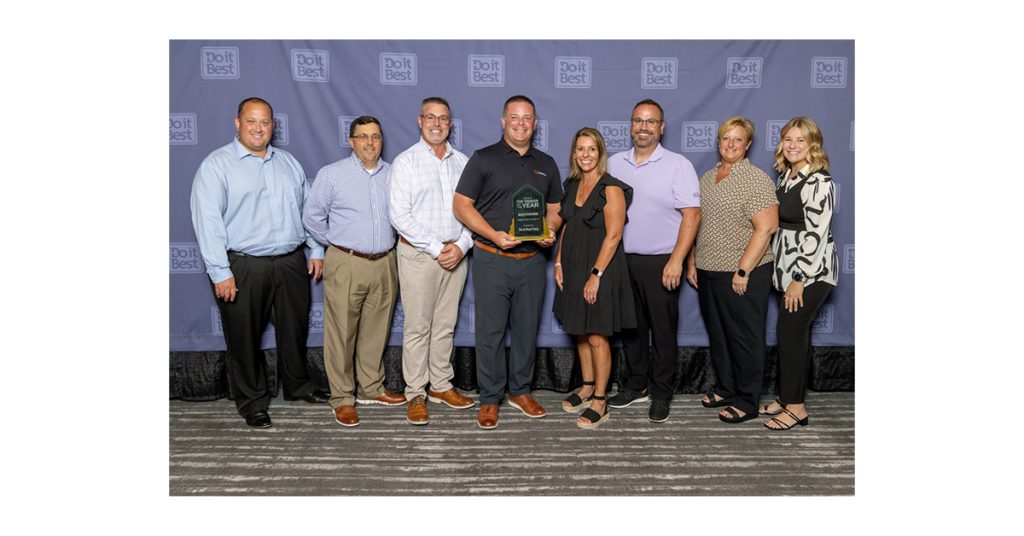 October 2, 2023
Southwire is pleased to announce that it has been named as Vendor of the Year for Supply Chain Excellence by Do it Best, a U.S.-based, member-owned comprehensive and fully integrated hardware, lumber and building materials buying cooperative in the home improvement industry.
"Being recognized as the Supply Chain Excellence recipient by Do it Best is a great honor because this award is presented to only one supplier out of hundreds across all departments," said Brad Silverstein, Southwire's director of sales. "Having a strong supply chain is the foundation of everything we do as a company, and it's great to see the collaborative effort put in by our sales, customer service, product management, demand planning, manufacturing and distribution teams being awarded by Do it Best."
Southwire maintained a service level of more than 96% to Do it Best's members over the last year, which contributed to the company receiving the award. This commitment to excellence throughout the supply chain contributed to new business in Rough Electrical Components (Boxes & Covers).
"Recognition from our customers is the ultimate compliment, and when that recognition contributes to the gain of new business, as it did in this case, that is the ultimate reward," said Joe Durante, director of channel marketing and operations. "It takes a cross-functional effort to achieve these successes and creates a charge within Southwire to reach new heights."