Nedco is an Official Alliance Master Industrial Automation Distributor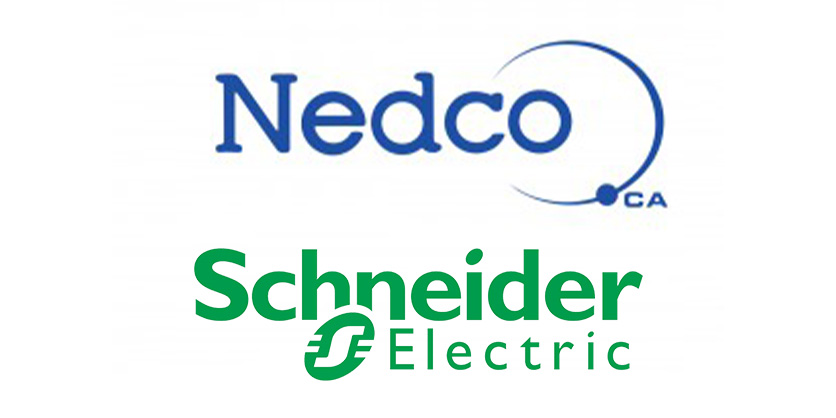 May 26, 2023
Recently, the entire Nedco Automation team was excited to announce that they have officially achieved Alliance IAD Master certification as part of their partnership with Schneider Electric and their automation solutions. This certification attests to Nedco's high level of technical competence and expertise in the field of digitalization, as well as a commitment to providing elite quality services that meet the highest requirements and standards of the industry.
Access to global expertise and IoT-Based solutions
As an Alliance Master Distributor, Nedco's team of automation experts is now equipped to handle more advanced and complex industrial projects. This means customers have access to Schneider's global expertise, local know-how, and IoT-based EcoStruxure solutions. The Nedco are dedicated to streamlining the execution of their customers' projects and providing assistance at every level, ensuring that their digital transformation journey is a success.
How Nedco automation's Alliance Master certification benefits customers?
With branches across Quebec, Nedco's team of automation experts offers complete automation and digital transformation services to help customers achieve operational excellence. Their local presence and market knowledge allows them to support customers in a variety of industries, including mining and metals, utilities, food and beverage, pulp and paper, CPG, water and wastewater treatment, and infrastructure.
Nedco's General Manager Nathalie Parisel testifies to this
"We are thrilled to strengthen our partnership with Schneider Electric and become an official Alliance Master Industrial Automation Distributor. This certification recognizes our expertise in the application of Schneider Electric solutions and our ability to offer our customers the best solutions to help them advance in their industries." – Nathalie Parisel, General Manager, Nedco Quebec
Schneider Electric Director of Business Development talked about it also
"We are pleased to welcome Nedco Canada (a Rexel Company) as an Alliance Master Industrial Automation Distributor. They have demonstrated strong cooperation along with the capabilities to deliver best in class services, software, and solutions in Canada.
"Specifically, Nedco brings expertise and capabilities around the following:
IIoT expertise allowing companies to move beyond basic automation and toward a much more advanced state of automation to remain competitive
Demonstrates strong capabilities with EcoStruxure implementations, merging the practical domain knowledge and experience of human experts with IoT and cloud connectivity, so operators can successfully tap into the power of ML/AI technologies
Proud authorized distributor of Schneider Electric, promoting the entire Schneider Electric portfolio across Industrial Automation and Energy Management, providing customers optimal solutions and services" – Olivier Cousseau, Director of Business Development at Schneider Electric.
Proud partner of Schneider Electric, sharing innovation values, expertise, and growth
Nedco Quebec is a proud partner of Schneider Electric, a global provider of energy management and automation. This partnership is in line with their shared values of innovation, expertise, and growth. Together, they are dedicated providing to customers with the highest quality services and solutions.