Siemens AG Welcomes Julie Ebanks as Distributor Sales Representative for Canada Channel Team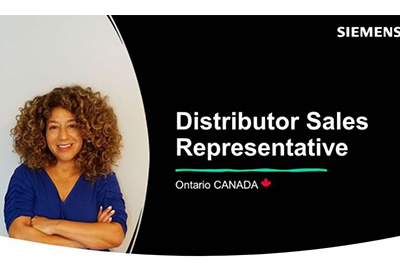 July 4, 2022
Recently, Siemens AG welcomes Julie Ebanks into their Canada Channel Team as a Distributor Sales Representative – Retail Channel Account Manager.
Previously working at Siemens AG as a marketing specialist, Julie brings over 20 years of marketing exertise to the table. Her responsibilities as a merketing specialist included retail marketing, distributor promotional work (including Siemens' annual "Power Up"), and managing advertising & promotional budgets.
Excited for this new beginning, Julie looks forward to expanding her skillset working with and supporting the channel network.