ETIM International welcomes Alan Fisher to its Team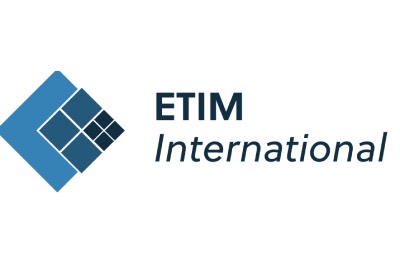 July 9, 2021

As ETIM International steadily grew over the past years, so did the workload of its committed team. So much so, that the Board and Marc Habets, Technical director to ETIM international, decided it was time to look for reinforcement. They found it in Alan Fisher.
ETIM International's new Standardisation Support Manager Alan Fisher (resident of Milton Keynes, UK) officially joined the international staff office team July 1st. Working alongside Marc Habets, Technical Director, Alan will be primarily responsible for the central model management and providing technical and related support to their member countries.
Alan: "I was ready for a new challenge. When this opportunity arose, I immediately saw a great fit, if only for my extensive experience with the ETIM classification model at both Routeco (Sonepar) and Kempston Controls. Fortunately, the feeling was mutual. I am very excited to get started and contribute to help bring ETIM further."
Alan's responsibilities at ETIM International will include the coordination of the development of new classification and change requests and processing results, but also performing quality and consistency checks and initiating improvements. Furthermore, he will be involved in the organisation of periodic releases of the ETIM model and in providing documentation on guidelines, tooling and other products. Whilst actively helping member organisations to up their local expertise level, he will also support Marc in more general, organisational tasks with regard to for instance technical expert meetings.
Marc: "Due to Covid restrictions, unfortunately, Alan and I haven't had the pleasure of meeting in person, yet. Based on our online meetings, however, I have every reason to believe he is not just a likeable professional, but the right man for the job. With more than 30 years of experience in the electrical / control & automation sectors, his expertise is both rich and unique and includes extensive knowledge of the ETIM classification model. He will undoubtedly familiarise himself quickly with both the substantive, procedural and communicative aspects of his new role. The Board and I look forward to working with him and serve ETIM members worldwide together."