Schneider Electric 2020 Q3 Results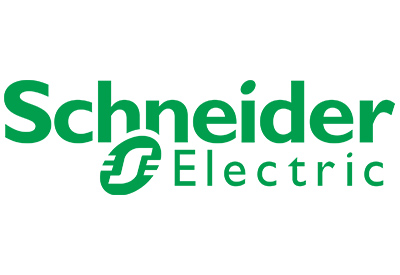 Nov 6, 2020
Strong rebound in Q3 2020;Revenue up +1.3% organic – Full Year 2020 targets upgraded
Both businesses and all regions contributing to sequential improvement
– Energy Management up +2.5% org.; U.S. +2% org., China +12% org., W. Europe +1% org. and RoW +1% org.
– Industrial Automation down -2.5% org.; Discrete automation growing mid-single digit, Process & hybrid down largely on account of process markets globally; Services up mid-single digit
Pricing actions supporting organic growth in products business
Software & Services showing resilience with AVEVA impacted in Q3 due to timing and high base of comparison
Uncertainty on Q4 2020 remains with an acceleration of COVID-19 cases in several geographies
Full year 2020 Targets upgraded
Jean-Pascal Tricoire, Chairman and CEO commented:
"During the third quarter, Schneider rebounded strongly, returning to growth in many economies exiting the strict lockdowns we saw in Q2.
We saw a progressive recovery across the business throughout the quarter, which was boosted, in part, by pent-up demand from past orders and re-stocking in our distribution channels.
In respect of financial performance, Energy Management is back to growth across all four geographies. In Industrial Automation, short-cycle OEM performed strongly in the quarter while mid to late cycle demand remains impacted by the economic cycle and COVID-19 crisis.
While COVID-19 contagion levels continue to contribute toward uncertainty for Q4, the crisis has reinforced our customer's agenda for sustainability and digitization, both areas where Schneider has focused its strategy, accelerating adoption of our full suite of digital solutions to serve these growing needs. We remain focused on the execution of our strategic priorities of more products, more services, more software and better systems across our two synergetic businesses.
We also had an active Q3 in terms of M&A with the completion of the acquisitions of L&T E&A, RIB Software and ProLeiT, and the announcement by our subsidiary, AVEVA, of the signing of OSIsoft. A key priority for us is integrating these offers into our compelling portfolio for the benefit of our customers.
As a result of the strong third quarter performance, and factoring the uncertainties for Q4, we are upgrading our Full Year 2020 targets set out in July 2020 and remain committed to our 2022 adjusted EBITA margin ambition of around 17%."
Go
HERE
for more information