Scheduled Audits Are Key to Reliable Product Data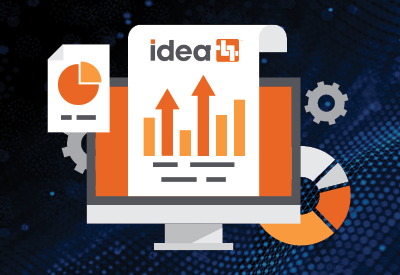 May 4, 2022
On average, it costs $1 to verify a record as it is entered, $10 to fix it later, and $100 if nothing is done to correct it.
Every electrical distributor and manufacturer has learned the hard way that inaccurate, outdated product content costs money. Whether it's lost orders, processing returns, or extra work for employees, you know from experience that being proactive in updating and maintaining product content saves time and money in the long run.
As a major electrical industry product content provider and EDI service, IDEA recommends conducting annual and ongoing reviews to manage and ensure accurate digital product content.
Conduct an Annual Benchmark Review
Once a year, IDEA recommends companies review key areas of product content management to identify pain points, analyze costs, and optimize staff workflows.
The results of the audit help data teams manage the availability of product information, prioritize projects, and maintain ongoing metrics to measure improvements.
Analyze Costs
Documenting overall cost estimates, including staff, technology, and error resolution enables product data teams to compare costs, adjust budgets, and fix expensive issues.
We recommend manufacturers review processes to see how many one-off efforts are made to provide product content to trading partners vs. syndicating through IDEA Connector. Document the obstacles and any other reasons for these manual efforts, then review opportunities to automate these manual processes.
Likewise, distributors should identify any manual processes that can be automated or improved.
Examine Errors
Manufacturers can cut costs and increase sales by creating benchmarks for error rate, staff resources, and the corrections process.
Best practice: Respond to trading partners within 48-72 hours and correct the error as quickly as possible. Document how long it takes to fix product content errors reported by trading partners.
Best practice: Lower error rate to 15% or less. Document error rate (the number of errors divided by the total number of items) to ensure it is acceptable.
Identify staff time spent fixing these errors to assign a price to error resolution.
A popular metric is the cost of an incorrect purchase order (PO). Focusing on the price of a common error enables your team to trace and correct the mistake.
Availability of Product Data
Trading partners depend on timely product content updates to sell products with accurate information and prices.
Manufacturers, upload obsolete products, price changes, and new products in IDEA Connector as changes occur. Confirm that trading partners are receiving this critical product information the next day after a change.
Distributors should review their data extracts from each manufacturer in IDEA Connector to ensure that they are updated and accessing all of the manufacturer digital content that is available.
Conduct Ongoing Maintenance Reviews
Follow the product life cycle
Start with a pre-launch item status of I (Introductory) through the product's end of life O (Obsolete) and removal D (Delete) from IDEA Connector to ensure end-users always have the most up-to-date ordering status.
Review product status codes and stock indicator codes
Ordering problems happen when items are coded incorrectly as active stock or quick ship when non-stock or unavailable.
Load price changes in advance
This enables the distribution channel to work with its end users for necessary adjustments.
Review your load summaries and resolve errors
When product data loads error-free, distributors easily extract it for use in their ERP/PIM and data warehouse systems.
Reference Data Management Resources
Before uploading more extensive data changes quarterly, everyone creating, gathering, or loading data should reference resource documents in the IDEA Connector Learning Management System (LMS). Resources include: Digital Marketing Content Guidelines, CAS Attribute Value Guidelines, Catalog of Descriptive Fields, Category Attribute Specification and Data Dictionary.
Download the IDEA Product Content Best Practices Guide HERE.