Rittal wins Two Electro-Federation Canada Marketing Awards for Integrated Marketing and Event Trade Show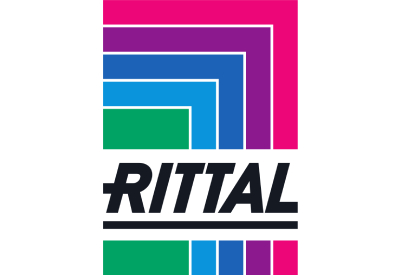 Oct 19, 2020
What better way to celebrate the 25th Anniversary of Rittal System Ltd. in Canada than to be declared the winners of the prestigious Electro-Federation Canada (EFC) 7th Annual 2020 Marketing Awards Program, in two categories for Manufacturers under $50 Million: The Integrated Marketing Award for the AX-KX Compact Enclosure Campaign, and the Event Trade Show Award for the execution of the first German Technology Day with their partners!
EFC's Marketing Awards program recognizes EFC member organizations that demonstrate marketing excellence and innovation within the Canadian electrical manufacturing and distribution industry. All entries were reviewed and selected by an external panel of judges with expertise in this category, and neither EFC staff nor members participated in the judging. In past years, the awards were presented at the November "Future Forum". With COVID-19, the winners were announced in the October 16th InfoElectro newsletter.
"The EFC Marketing Awards provides great examples of companies addressing the pandemic, promoting organizational success, and celebrating employees," said John Jefkins, Vice President Member Engagement & Corporate Partnerships, EFC.
Here are some comments from the judges with regard to Rittal's award:
Integrated Marketing Award for Rittal's AX-KX Compact Enclosure Campaign
"Rittal's AX-KX Compact enclosure campaign was very well thought out and integrated several marketing channels to amplify their message. The branding was very strong, messaging very clear, and impressed with the innovation executed. A complete program taking into account all key stakeholders and providing the support and education to ensure the campaigns success. Well done!"
Rittal's new 'Compact & Small Enclosures' meet the demands of digitalization and innovation, 'AX. KX. System Perfection'. The multi-channel campaign highlighted that the enclosures are more simple, safe, fast and flexible than its earlier series, offering 30% more space for cables, 30% less assembly time and over 30 new features. Read more.
Event Trade Show Award for Rittal & Partners' German Technology Day Event
"Congratulations Rittal & partners (EPLAN, PILZ & WAGO) on a very well-executed German Technology Day 2019 event that met your objectives! The video really showed the energy, enthusiasm and success of the day. Your Planning Team clearly worked very hard to make this the success it was."
Rittal and German partners, based in Canada, hosted Canada's inaugural German Technology Days (GTD) in November of 2019 at Toronto and Kitchener featuring a trade show and conference. Each company shared their latest industry-leading, energy-efficient solutions, as well as some of the most innovative automation technology in the industry. Take a look.
Said Tim Rourke, President, Rittal Systems Ltd, "Rittal is honoured to be the recipients of two EFC Marketing Awards of Excellence, and the fabulous awareness that our AX-KX Compact Enclosure Campaign as well as our German Technology Days continue to receive because of recognition like this. Our team worked hard to roll out these projects and these awards are testimony of the success of these programs."