Rexel Canada Joins ETIM North America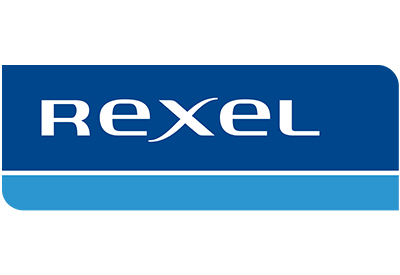 September 14, 2021
Rexel Canada Electrical Inc. operates throughout Canada under four banners, Nedco, Westburne, Rexel Atlantic and Rexel Utility with over 200 branches to deliver quality products and high-quality services. They strategically partner with the best-in-class suppliers to ensure their customers have access to the best products available on the market.
"I'm thrilled to have Rexel Canada join our group of industry-leading distributors and manufacturers," said Mary Shaw, ETIM NA Executive Director. "Their extensive product knowledge across a broad array of suppliers will help us build out the ETIM model to properly represent the needs of Canada and the North American electrical market."
"During Rexel Canada's review of our PIM and digital data strategy it became clear that the ETIM classification model would be a valuable asset to us, and the Canadian industry as a whole," comments Roger Little, Chief Executive Office of Rexel Canada Electrical Inc. "We and the other distributors in Canada have been long awaiting a product descriptor standard that will make it easier for us to use manufacturer data quickly and efficiently, enabling us to sell more product."
As a Direct Distributor Member, Rexel Canada will be able to participate in as many of the ETIM NA Product Expert (PE) Groups as their expert's desire. This includes the current groups for Power Distribution, Automation & Drives, Wiring Devices and Lighting Controls, as well as the upcoming Wire/Cable & Conduit/Fittings group being launched in September.
Not only will Rexel Canada's product expertise greatly assist in the ongoing, collaborative efforts of the other members of ETIM North America, as they translate the model to North American terminology, but their fluency in French will help fast track the model's translation from English to French Canadian.
"Joining ETIM North America and becoming involved in setting the data standards for our industry comes at an opportune time for us, as we are building on our digital footprint and see the ETIM model as the right solution for our time," states Jeffery Moyle, Rexel Canada's Vice President, Supplier & Digital Strategy. "We encourage other Canadian companies to join us in this important industry initiative."
According to Shaw, product experts from several ETIM NA member companies have been meeting virtually for over a year now, to advance the Power Distribution and Automation and Drives product categories, as well as the Wiring Devices and Lighting Controls, thanks to many manufacturer members overlapping in these products. To date, 63 product classes have already been completed with another 400 expected to be completed by the end of the year. As such, Product Expert Groups are now being formed to cover other product areas in the model as membership grows.
For more information about ETIM, or how to become a member, please visit: https://www.etim-na.org.