Phoenix Contact Canada Receives Prestigious 2023 Milton Chamber of Commerce Sustainability Award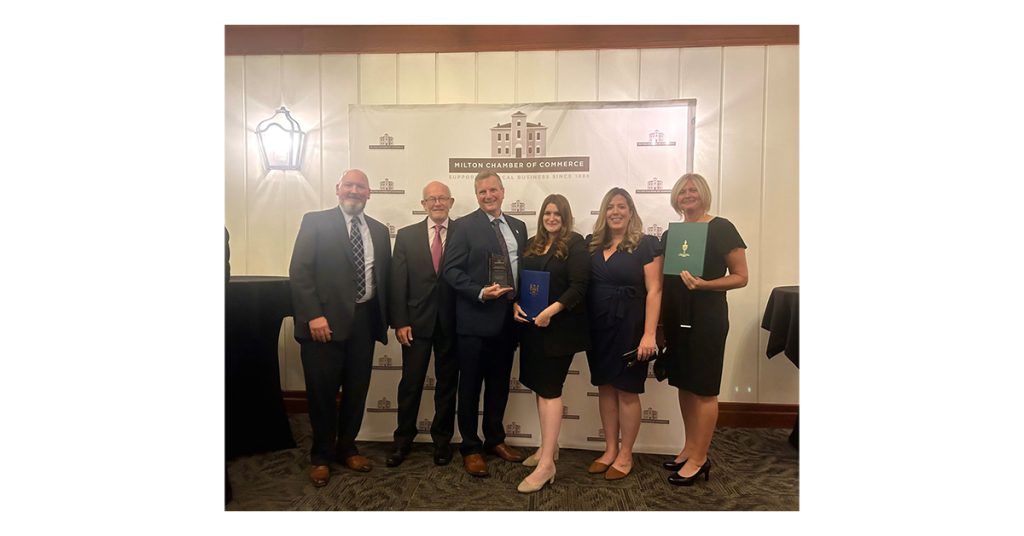 October 27, 2023
LinkedIn post by Phoenix Contact Canada
We are pleased to announce that Phoenix Contact Canada has been awarded the prestigious Milton Chamber of Commerce Sustainability Award for 2023.
This recognition serves as a testament to our commitment towards forging a sustainable future.
We extend our heartfelt appreciation to Paul Bastel for his tireless efforts in positioning us as worthy contenders for this award.
Let us collectively take pride in this accomplishment and allow it to serve as an inspiration for future sustainability endeavors. Congratulations to the entire Team Phoenix Contact on this well-deserved honor!
View the LinkedIn post HERE.