Ouellet Group is Expanding!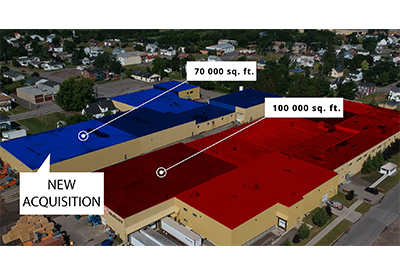 March 22, 2022
By Louis Beaulieu, President – CEO, Ouellet Group
Ouellet Group, a major player in state-of-the-art heating and cooling solutions for the North American energy transition, has purchased a building next to its plant in L'Islet.
This new 70,000 ft2 acquisition adjacent to Ouellet Canada will lead to an increase in manufacturing space of over 50%. The expansion will help to meet growing demand for Ouellet's products and to continue the company's outstanding growth over the last few years.
Ouellet Group is a consortium of companies specializing in air conditioning and electric, gas and oil heating. It employs over 500 employees, operates 9 business locations and distributes 10 product brands across North America.

For more information, visit HERE.