Next Sales & Marketing Launches Salvation Army Christmas Toy Drive to Help Families in Need This Holiday Season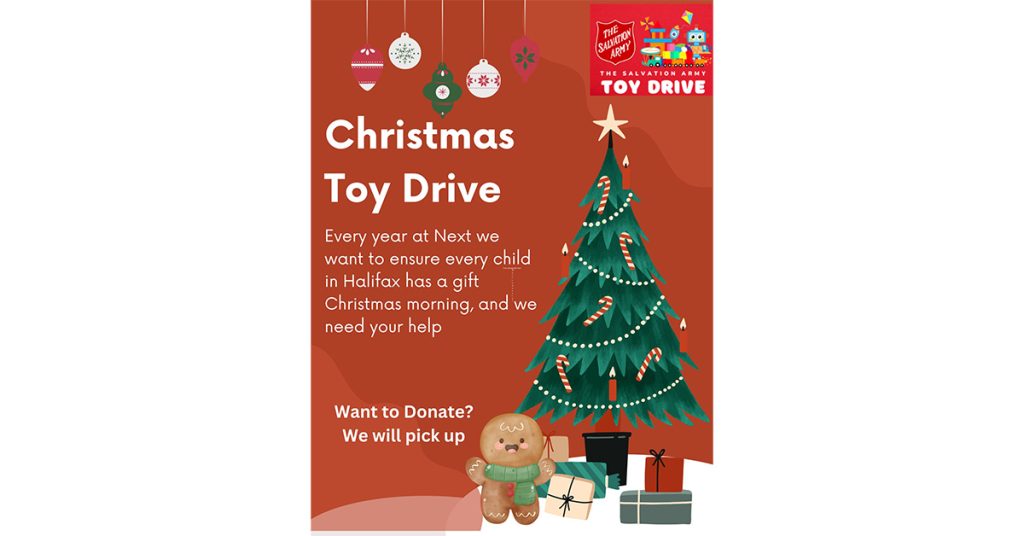 November 10, 2023
LinkedIn post by Kevin Savage, Principal, Specification and Distributor Sales, Next Sales and Marketing
Can you imagine being a family that is unable to afford to buy your children a gift for Christmas? Or even struggling to decide between purchasing food or a Christmas gift? At Next Sales and Marketing, we are deeply committed to making a positive impact in our community, and we understand the challenges that many families face during the holiday season.
For the past two years, we have had the privilege of sponsoring families to assist them in making these difficult decisions and to bring a touch of joy to their lives during the holidays. We firmly believe that every small act of kindness can make a significant difference in the lives of those who are less fortunate.
As we all are well aware, our economy and inflation have placed tremendous strain on numerous families. While we acknowledge that we may not be able to help everyone, we firmly believe that every bit counts. Together, we can make a difference by ensuring that children wake up on Christmas morning to the excitement of finding a gift under the tree.
This year, we are committed to continuing our support for this cause. However, we are also reaching out to you, our valued partner, for your support. If you are in a position to assist, please let us know, and one of our team members will be more than happy to arrange for gift collection from your office or residence.
Children of all ages are in need of support, but this year, we've learned that the Salvation Army is particularly in need of gifts for children between the ages of 8 and 11. Nevertheless, we are genuinely grateful for gifts of any age group and appreciate your support, regardless of the age category.
To contribute or for more information, please do not hesitate to reach out to me at 902-293-4222 or via email at info@nextinc.ca. We can work together to coordinate a convenient time and location for gift pickup.
View the LinkedIn post HERE.