nVent Announces Preliminary First Quarter 2023 Financial Results
April 26, 2023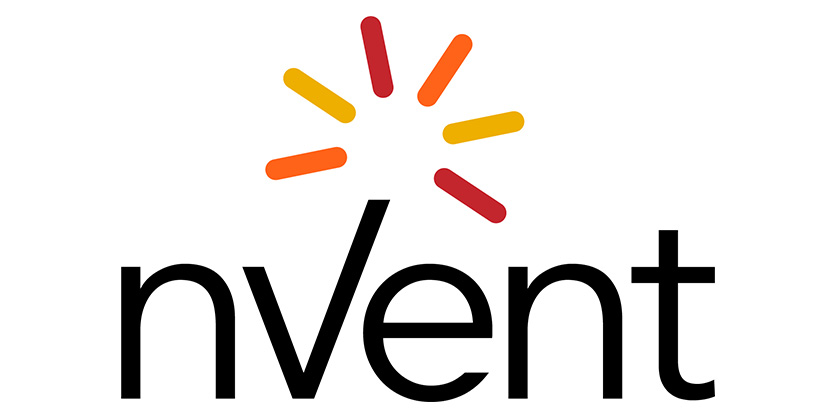 nVent expects reported sales of approximately $741 million, up approximately 7%; Organically up approximately 8%
nVent expects reported EPS of $0.55 to $0.56, up 38% to 40%; Adjusted EPS of $0.66 to $0.67, up 32% to 34%
nVent to report quarterly financial results and host earnings conference call on Friday, April 28
Reconciliations of GAAP (reported) to Non-GAAP measures are in the attached financial tables.
nVent Electric recently announced preliminary financial results for the first quarter of 2023. The company will report first quarter financial results on Friday, April 28, 2023, followed by a conference call at 9:00 a.m. ET.
Based on preliminary review, nVent anticipates first quarter sales of approximately $741 million, up approximately 7 percent relative to the first quarter 2022 and an increase of approximately 8 percent organically, which excludes the impact from currency fluctuations. First quarter 2023 operating income is expected to be between $122 million and $124 million compared to $90 million in the first quarter of 2022. On an adjusted basis, segment income is expected to be between $146 million and $148 million versus $110 million in the first quarter of 2022. First quarter 2023 earnings per diluted share ("EPS") is anticipated to be $0.55 to $0.56, while on an adjusted basis, the company expects EPS of $0.66 to $0.67.
The preliminary financial results presented above are subject to the completion of nVent's financial closing procedures and related review. Accordingly, these preliminary financial results may materially differ from the actual results that will be reflected in nVent's consolidated financial statements for the three months ended March 31, 2023 when they are completed and publicly filed with the SEC in nVent's Quarterly Report on Form 10-Q for the quarter ended March 31, 2023. The preliminary financial results included in this release have been prepared by, and are the responsibility of, nVent's management. They are also subject to further change upon completion of quarterly review procedures by our independent auditor.
2023 Q1 Earnings Conference Call
nVent's management team will discuss the company's first quarter performance on a conference call with analysts and investors on Friday, April 28 at 9:00 a.m. ET. The call can be accessed via webcast at http://investors.nvent.com or by dialing 1-833-630-1071 or 1-412-317-1832. Once available, a replay of the conference call will be accessible through May 12, 2023 by dialing 1-877-344-7529 or 1-412-317-0088, along with the access code 2733110.
| | | |
| --- | --- | --- |
| In millions, except per-share data | 2023 | 2022 |
| Operating Income | $ 122-124 | $ 90 |
| Adjustments | | |
| Restructuring and Other | $ 4 | $ 2 |
| Acquisition transaction and integration costs | 2 | – |
| Intangible Amortization | 18 | 18 |
| Segment Income | $ 146- 148 | $110 |
| | | |
| Net Income- as reported | $91- 93 | $ 68 |
| Adjustments to Operating Income | 24 | 20 |
| Income Tax Adjustments | (4) | (3) |
| Net Income- as adjusted | $ 111- 113 | $ 85 |
| Diluted earnings per ordinary share | | |
| diluted earnings per ordinary share- as reported | $ 0.55- 0.56 | $ 0.40 |
| Adjustments | 0.11 | 0.10 |
| Diluted earnings per ordinary share- as adjusted | $ 0.66-0.67 | $ 0.50 |
nVent Electric plc
Reconciliation of Net Sales Growth to Organic Net Sales Growth for the quarter ended March 31, 2023 Unaudited)
| | | | | |
| --- | --- | --- | --- | --- |
| Q1 Net Sales Growth | | | | |
| | Organic | Currency | Acq./Div. | Total |
| nVent | 8.4% | (1.8%) | -% | 6.6% |