Noramco Announces Michael Stilo, New Ontario Manager for OEM Division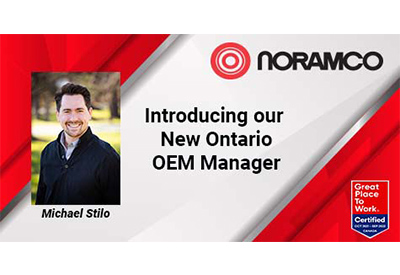 January 31, 2022
Noramco has recently introduced Michael Stilo as Ontario Manager for Noramco's OEM Division. This newly created division was formed to drive a more focused approach to enable Noramco to provide stronger support and value to their Industrial customer base.
Michael has been working in the Canadian Electrical Industry for over 8 years. He brings with him extensive knowledge of the Industrial sector having worked for both Manufacturing and Distribution in support of this market vertical.
In his role, Michael will be responsible for the growth of this division by working with Noramco's OEM sales team to drive focus on customer experience, customer relationships, business development, service, and product expansion.