New Festo Canada CEO: Company's Strong Growth to Continue Unabated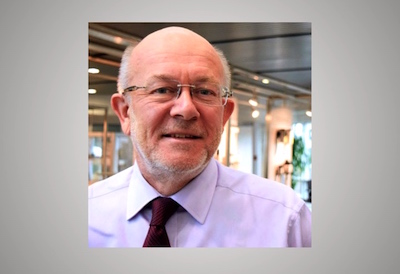 August 2, 2016
Roger Hallett, Festo Canada's new President and CEO, has taken over during a period of extended growth for the company. Sales grew at an annual rate of almost 10% in the past five years, during which he was VP Sales and later VP Sales and Marketing. 
The company's new five-year plan is targeting similar annual growth, primarily through a combination of market share gains, the ongoing expansion of Festo's electric automation portfolio, new smart factory solutions, and continued innovation in pneumatics. 
The UK-born Hallett, an electrical engineer by training, succeeded Thomas Lichtenberger at the beginning of 2016. Lichtenberger, after seven years leading Festo Canada, has been appointed President and CEO of the rapidly expanding U.S. and Canadian subsidiaries of Festo Didactic, the company's global industrial training and skills development division.
Prior to joining Festo, Hallett held senior sales and business management roles in the U.K., Germany, Southeast Asia, and Japan. In 2002 he relocated to Canada from Japan and eventually decided to settle here, becoming a Canadian citizen in 2007.
He expects several global initiatives by Festo to help fuel growth in Canada. These include the smart factory automation solutions that will flow from its intensive Industry 4.0 R&D focus. Festo has launched a major new configuration tool for its electric handling systems — the Handling Guide Online — where customers can design the optimal Festo handling solution for their application in as little as 20 minutes, and even download the CAD model and data sheet for each. The recent opening of new advanced manufacturing and logistics facilities in Germany and Mason, Ohio will shorten delivery timelines for many Canadian orders.
Specifically for Canada, Festo is ramping up its focus on process automation solutions and working with Canadian machine builders to develop custom Festo handling solutions for their projects. In the latter case, Festo works with customers, engineer to engineer, to turn the right components into handling solutions it then assembles at its facility in Mississauga. 
"That will be something different in the next few years than you've seen from us before," says Hallett. "We don't build machines, we don't compete with OEMs, but they can outsource part of the handling function to us, making us, in effect, their handling specialist, then take the solution we develop and assemble, and integrate it into their project."