NEW! 2018 Pathfinder Report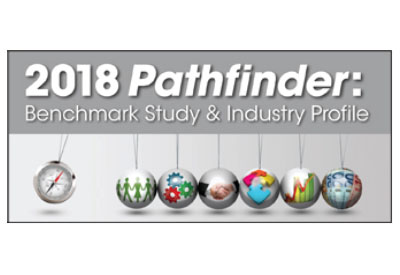 August 31, 2017
Maximize your company's growth and profitability with the 2018 Pathfinder Report, a comprehensive statistical overview of Canada's full-line electrical channel. It's the benchmarking and market analysis source for Canada's electrical channel.
This 34th edition is published by Electro-Federation Canada (EFC) in collaboration with Kerrwil Publications.
"Kerrwil established Pathfinder 33 years ago to provide an in-depth analysis of the electrical channel one branch at a time," explains Publisher John Kerr. "Today, customer mix, market mix and product mix are studied and reviewed alongside many other attributes that define the electrical channel. Detailed reviews of the full line, wire, control lighting, utility and surplus channel are presented alongside end user market data and a set of neat estimating tools."
New this year: a complete profile of members' brands and a directory of manufacturers' representatives/agents across Canada.
Pathfinder is available to EFC members only and is being distributed this month to coincide with EFC's Economic Forecast Day on September 14, 2017.
Find out more about