Modernizing Resource Industries: Maritimes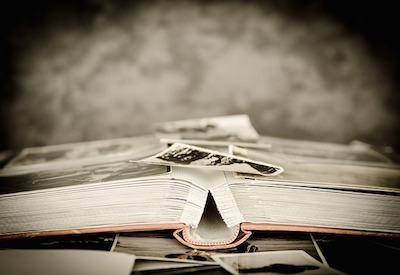 Nov 29, 2021
The resource-based industries of the Maritimes are looking to electronics to make their operations more productive. This trend, in concert with the tremendous amount of work offshore oil development will provide, suggests a glowing future for distributors in the region.
Kip Roberts, President of Harris and Roome Ltd., Halifax,* points out that several industries are modernizing and much of their new equipment will be purchased from electrical distributors.
The fishing industry, for instance, is moving to new types of boats while fish processing plants want more efficient machinery. Old coal mines are being revitalized with new equipment, such as time switches, precision-type instruments, and all kinds of electronic devices. The depressed forest industry is working hard to improve productivity, and Nova Scotia's tire-making plants are going to more energy-efficient lighting systems.
Several new developments will mean increased business for distributors, such as a tin mine in Nova Scotia and potash mines in New Brunswick, he said. Another nuclear generating unit will likely be built at Point Lepreau NB, and a multi-billion dollar contract to build electronically laden ships at Saint John, NB will be another source of activity.
According to Mr. Roberts, the most promising area is, of course, the offshore oil development. The rigs must be explosion-proof, corrosion resistant and use a lot of relays. They need radio systems to communicate with other rigs, ships and land. They need beacon lights, costing $20,000 each, that can be seen 50 miles away.
He says sales to oil companies have become significantly large during the past year. "It will be a good market for the next 10 to 15 years and possibly longer." He also predicts distributors will have to become more sophisticated with all the changes and form closer alliances with manufacturers.
* Harris and Roome was founded by J. Arthur Harris and R.E.G. Roome in 1920 under the name Harris and Roome Limited. Initially, the firm did business as a small general wholesale shop selling guns, canoes and electrical supplies in downtown Halifax, Nova Scotia. In 1963, Mr. Harris and Mr. Roome sold their business to H.C. (Kip) Roberts and A. MacDonald, employees of General Electric.
By 1983 Harris and Roome grew to 12 locations after the acquisition of the Atlantic operations of GESCAN and over the next few years went on to open another six branches.
In 1991, Graybar Electric purchased an interest in Harris and Roome. Over the next six years, they became a majority shareholder, completing the acquisition in 1997.
Source for information on Harris and Roome: Graybar Canada, www.graybarcanada.com/company/history/
Source: CEDA: Fifty Years of Service – An Historical Review of the Canadian Electrical Distributors Association, 1934 to 1984, Kerrwil Publications. Please feel free to reach out to us any time if you have great photos, historical anecdotes or perspectives. We would love to hear from you; linegoyette@kerrwil.com.