Littelfuse Reports First Quarter Results For 2021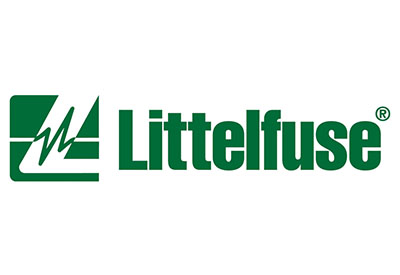 May 4, 2021
Littelfuse, Inc. reported financial results for the first quarter ended March 27, 2021:
Net sales of $463.8 million were up 34% versus the prior year period, and up 26% organically, due to strong demand across a number of electronics, automotive and industrial end markets
Growth by segment versus the prior year period:

Electronics sales grew 34% (up 32% organically)
Automotive sales grew 23% (up 17% organically)
Industrial sales grew 80% (up 10% organically)

GAAP diluted EPS was $2.32; adjusted diluted EPS was $2.67, a growth of 107% and includes $0.54 of benefits related to a non-operating mark-to-market gain and lower effective tax rate compared to the prior year period
GAAP effective tax rate was 20.6% and the adjusted effective tax rate was 19.2%
Cash flow from operations was $50.2 million and free cash flow was $35.4 million
"We are off to a strong start this year, delivering double-digit revenue and EPS growth well ahead of expectations," said Dave Heinzmann, Littelfuse President and Chief Executive Officer. "Our agile teams around the world continue to navigate through this dynamic market environment while meeting commitments to our customers. Looking ahead, we are seeing healthy demand across a number of our end markets aligned to the strategic, structural growth themes of a sustainable, connected, and safer world. We remain confident we are well-positioned for long-term profitable growth"
Second Quarter of 2021*
For the second quarter, the company expects net sales in the range of $463 to $477 million, adjusted diluted EPS in the range of $2.12 to $2.28and an adjusted effective tax rate of approximately 17%.
*Littelfuse provides guidance on a non-GAAP (adjusted) basis. GAAP items excluded from guidance may include the after-tax impact of items including acquisition and integration costs, restructuring, impairment and other charges, certain purchase accounting adjustments, non-operating foreign exchange adjustments and significant and unusual items. These items are uncertain, depend on various factors, and could be material to results computed in accordance with GAAP. Littelfuse is not able to forecast the excluded items in order to provide the most directly comparable GAAP financial measure without unreasonable efforts.
Dividend and Share Repurchase Authorization
The company's Board of Directors approved a new stock repurchase authorization to replace its previous 2020 program. The company may repurchase up to $300 million in the aggregate of shares of the company's common stock for the period May 1, 2021 to April 30, 2024.
The company will pay a cash dividend on its common stock of $0.48per share on June 3, 2021 to shareholders of record as of May 20, 2021
Go HERE for more information