LEDVANCE Welcomes Stefano Foti as Sr Sales Representative in Central Region for Canada, Linda Conejo as National Accounts/Business Development Manager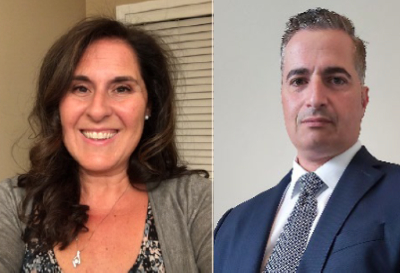 June 23, 2021
LEDVANCE, the maker of SYLVANIA general lighting in the US and Canada, is excited to announce Stefano Foti as Sr Sales Rep in the Central Region for Canada and that Linda Conejo will be taking on a new role as National Accounts/Business Development Manager.
"Stefano has 25+ years industry experience and brings a wealth of knowledge within the lighting and electrical industry. We are excited to have him as part of our team and wish him all the best for a successful year," said Lori Bagazzoli Central Region Sales Manager, LEDVANCE Canada.
"Linda joined LEDVANCE in 2001 and has had various roles within our organization over the years. Her dedication and contributions have been an integral part of our growth and we look forward to her success in her new role," said Bagazzoli.