Last Call to Order Your Copy of the 2020 Pathfinder Report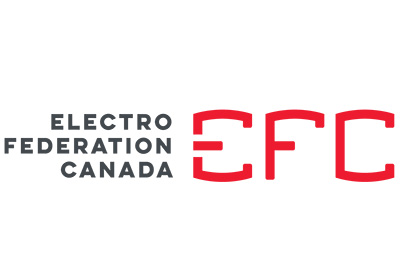 Aug 30, 2019
EFC and Kerrwil Publications have partnered again this year to bring you the annual Pathfinder benchmarking report.
Pathfinder provides the best insight on the total available market for electrical equipment in Canada. The report presents Canadian-driven and defined market mix data as well as product mix and customer mix details that can be used to help steer many key business decisions—from marketing and channel development to acquisitions and branch placement.
Pathfinder is available to EFC members only. The report is available in print and/or digital format and will be available this September. Place your order today and receive the early-bird discount rate – see pricing details below.
Go HERE to pre-order Pathfinder
Full Report Details:
Pathfinder features national and regional market data on sales, employees and branches as well as customer-product-market mixes for the following distribution segments:
Full-line Electrical
Automation & Control
Wire & Cable
Lighting Hybrid
Utility
Electrical Surplus
PLUS: the report features a complete profile of all EFC members' brands and a directory of EFC manufacturers' agents across Canada. With Pathfinder, you will gain insight on key industry performance measures and market conditions that you can use to maximize your company's growth and profitability.
Pricing & Delivery
The report will be available in September, in conjunction with EFC's Economic Forecast Day on September 19th, 2019. Please note that your Pathfinder purchase does not include registration to the Economic Forecast Day – online event registration for this event will be made available shortly.
Pathfinder is available in two format options:
Regular Package ($1,200 plus HST)
Includes two printed copies of the report
Digital Platform ($1,495 plus HST)
Includes full PDF of the report
Electronic access to all data charts/tables in report – provides flexibility to review, integrate and format tables/charts for presentations and other needs
Line card mapping tool – allows you to review the competitive landscape by line card and analyze customer, product and market mixes. This tool provides you with a true understanding of how each market is being served in Canada today.
Fully-interactive directory – this online directory of all distributor branches allows you to develop and better manage your distribution strategy. For distributors, this tool is invaluable in its ability to identify competitors, acquisition opportunities and new markets.