It's Time to Cast a Wider Net for Talent: Become an Industry Ambassador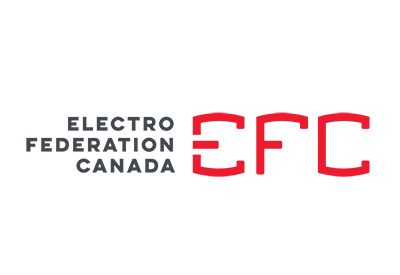 May 12, 2022
By Swati Vora-Patel, Electro-Federation Canada
When I first began my career as a communications professional nearly 20 years ago, my net was cast wide: I wanted to 'catch' as much experience as I could in a communications role within a progressive industry.
I experienced roles in media, education and software sectors – and then finally found my 'career calling' in the electrical industry when I joined Electro-Federation Canada. What I wish I had known about this industry earlier in my journey, is how innovative this market is, how vast and varied the career opportunities are, and how this workforce is a community that leans on and learns from one another.
Innovation is at the core of what we do. Whether you're a distributor, manufacturer or agent, we are all innovators together: we design, develop, market, sell and service safe, smart and sustainable solutions that power a changing world. Our combined efforts are deep-rooted in Canada's net zero future and advancements in intelligent buildings, smart infrastructure and Industry 4.0. We are part of an essential workforce that supports the continuity and evolution of Canada's infrastructure and construction trade.
What's the catch? These important touchpoints are our industry's best-kept secrets. It's time to let others in on this experience so they can share touchpoints to this innovation.
We can start by casting our nets wider to attract talent with diverse experiences to join this community.
Talent Attraction Requires Collaboration
EFC is leading a new initiative that will involve a talent attraction strategy to help build an immediate and continuous flow of talent to this industry. This initiative will be geared towards two groups: post-secondary students and the current workforce from other industries with expertise in relevant areas.
However, this effort can't be led alone; it will take this community to help build talent bench-strength in our industry.
We can start within our own circles. We each have an ecosystem of friends and family who have expertise in sales, marketing, finance, operations, data science, IT, engineering, technical services and a host of other disciplines that our industry requires. Become an ambassador by reaching out to your outside network and telling them about the leading-edge solutions this industry offers and how they can play a role by mapping their career destination to our industry.
Become an industry ambassador and help drive action in three ways:
Step 1: Share this career portal with your friends and family and encourage them to explore the wide-ranging opportunities available in our industry. You can also share this highlights reel to showcase the many ways our industry powers a changing world.
Step 2: Encourage post-secondary students in your network to apply for an EFC scholarship to help fund their academics. Over $160,000 in scholarships available. The application deadline is May 31, 2022 so act quickly. Don't forget to tell them about the innovation this industry leads in sustainability, automation and digitization and the rewarding careers that support these advancements.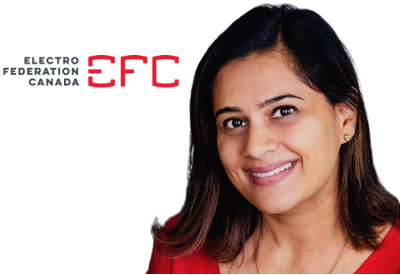 Step 3: Get more involved with the electrical community. EFC is always looking for thought-leaders who are excited about attracting talent to this industry. If you're interested in supporting this effort, EFC invites you to join its Human Resources Network to help shape and steer programs. Contact us at info@electrofed.com to learn more.
The electrical industry is a place for innovation, career growth and community – it's time to share this secret with those 'on the outside' and help bring them into the experiences we have encountered in this thriving industry.
To learn more, visit HERE.