IMARK Canada Announces Two New Members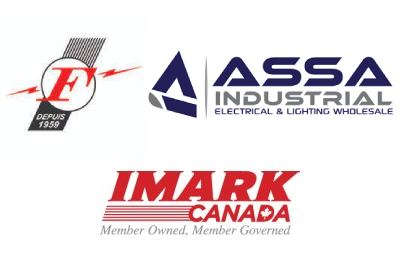 Jan 5, 2022
IMARK Canada announced that ASSA Industrial Supply has joined the organization effective January 1, 2022. With over ten years of experience, ASSA Industrial is a full line distributor of electrical and lighting products for commercial and industrial customers. Headquartered in Surrey, BC, the company also operates a location in Richmond, BC.
Ford Electric Supply, Saint-Laurent, QC joined IMARK Canada, effective January 1, 2022. The company was established in 1959 and serves the commercial, industrial and MRO segments of the market. The company is particularly skilled at sourcing and delivering items that are hard to obtain.
IMARK Canada is a member-owned, member-governed marketing group for independent electrical and lighting distributors. Please visit www.imarkcanada.com or contact Jim Taggart of IMARK Canada at 416-522-1221 or jtaggart@imarkgroup.com for more information.