How Distributors Can Increase Their Sales by Helping Customers with Instrument Calibration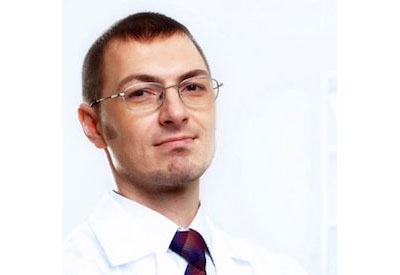 December 4, 2017
By Edward Simpson
Have you ever truly wondered about the importance of the calibration process? Calibration is a technique of setting a measuring device by adjusting it with a known accuracy, also known as a "standard." This technique determines if an instrument is producing accurate and measurable results within the given limits as compared to those produced by a definite standard over a suitable series of measurements.
The importance of regular instrument calibration
Even though your instruments produce accurate results, they are bound to slip up at some point, leading to a drift in the accuracy of the readings. Factors that affect this are daily wear and tear, external and environmental factors like mechanical and electrical shocks, which cause a gradual drift. Regular instrument calibration reduces these uncertainties and prevents the drift from occurring.
How often should instruments be calibrated?
The need for calibration varies from instrument to instrument. While calibrating infrequently is known to cause problems, calibrating too often is not ideal either. It is also expensive. Here are some factors to help determine how often you should calibrate your instruments:
Critical measurement locations need to be more accurate.
Keep track of the operating conditions and workload of the instruments. Those operating in tough conditions need to be calibrated more frequently.
Check your instrument's calibration history to see how often it has been calibrated in the past.
Make sure to calibrate your instruments before taking any important measurements.
Calibration can be affected due to certain unforeseen circumstances whereby you need to consult a lab calibration service immediately after to maintain accuracy.
If you feel that there is any inconsistency in the final product or if there is visible shift in measurements, then it is time for you to calibrate your instrument.
Make sure to stick to the timeline and frequencies suggested by the instrument manufacturer.
Why using a third-party calibration company is better than doing calibration in house
Using outside suppliers who comply with current standards and guidelines ensures your instruments will always be properly calibrated using the most advanced technology.
Third party calibration companies make a better choice to calibrate your instruments than in-house lab calibration services:
they have more experienced professionals with in-depth knowledge about calibration
they are cheaper than setting up an in-house lab, resulting in better ROI for you
they follow current FDA guidelines and standards
their staff is familiar with the latest technology and equipment that is needed to calibrate your instruments
Also, using outside suppliers who are aware of compliance requirements ensures that customers are aware of the recent trends in the industry and avoids the "that's how we have always done it" approach. A good third-party service should provide dedicated primary and secondary technicians who take the time to learn about your facility and your company procedures to ensure that you get compliance and possibly reduced training costs.
How you as a distributor can approach your customers on behalf of third-party lab calibration services
Share professional opinions about using third-party calibration and its benefits. Your customers value and appreciate your knowledge.
Hiring a third-party calibration company can reduce costs for your customers and improve compliance associated with internal calibration programs by as much as 60%.
Edward Simpson works for RS Calibration Services and has a knack for finding faults in machines and does not rest until they are rectified to perfection. He lives in Pleasanton, CA and loves to write about how machines work and about the importance of proper care and calibration of equipment. When he's not working or writing, he loves to run to stay fit.
This article first appeared as a guest blog on Frank Hurtte's The Distributor Channel: http://thedistributorchannel.blogspot.ca/2017/11/guest-blog-instrument-calibration.html. Frank Hurtte is the Founding Partner of River Heights Consulting. The Distributor Channel is a service of River Heights Consulting. Find out more: www.RiverHeightsConsulting.com.