Gross Domestic Product by Industry, July 2022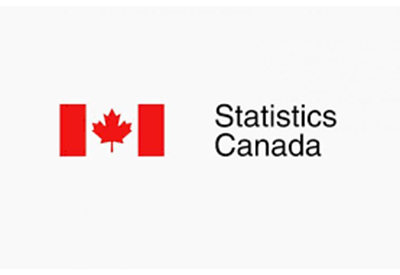 September 30, 2022
Real gross domestic product (GDP) edged up 0.1% in July, after a similar increase in June (+0.1%). Growth in goods-producing industries (+0.5%) was partially offset by a decline in services-producing industries (-0.1%), with 11 of 20 industrial sectors increasing in July.
Advance information indicates that real GDP was essentially unchanged in August. Increases in retail and wholesale trade, as well as in agriculture, forestry, fishing, and hunting were offset by decreases in manufacturing and oil and gas extraction. Owing to its preliminary nature, this estimate will be updated on October 28 with the release of the official GDP data for August.
Mining, quarrying and oil and gas extraction expands
The mining, quarrying and oil and gas extraction sector expanded 1.9% in July, following slight declines in the previous two months, with growth in all three subsectors.
Oil sands extraction (+5.1%) increased strongly in July, following decreases in the previous two months. An increase of synthetic oil production coupled with a record level of production of marketable crude bitumen in Alberta contributed the most to growth. Oil sands output increased following maintenance turnarounds at facilities in the second quarter of 2022, which constrained production leading up to July.
Oil and gas extraction (except oil sands) was down 0.5% in July, as a decline in crude petroleum extraction more than offset an increase in natural gas extraction. Crude petroleum was down for the first time in five months, while natural gas production was up for the sixth month in a row.
Non-metallic mineral mining and quarrying increased 2.0%, reaching its highest level of output since July 2020, led by potash mining (+3.2%) for which both production and export volumes have exhibited an upward trend over the last five quarters.
Agriculture grows, led by crop production
The agriculture, forestry, fishing and hunting sector rose 3.2% in July, driven by an increase in crop production. Crop production (except cannabis) expanded 7.2%, driven mainly by an increase in volumes of other grains and wheat.
Following record-high exports in 2020, export volumes of wheat dropped at the end of 2021, and lower volumes persisted in the first half of 2022. Amid the expected rebound in wheat production in the new crop year, as well as the conflict in Ukraine and stronger demand for Canadian wheat, export volumes increased strongly in July.
Farmers' seeding and better weather continued to provide a positive outlook for the annual harvest, aided in part by above-average precipitation in Manitoba and Saskatchewan.
Manufacturing declines
The manufacturing sector contracted 0.5% in July, the third decline in four months, as an increase in non-durable goods manufacturing was more than offset by a decrease in durable goods manufacturing.
Durable goods manufacturing decreased 1.5% in July, as 7 of 10 subsectors fell. Leading the decline was fabricated metal product manufacturing, mainly due to a decrease in architectural and structural metals manufacturing. Adding to the drop were machinery manufacturing, non-metallic mineral product manufacturing, and furniture and related product manufacturing, while growth in transportation equipment manufacturing and miscellaneous manufacturing partially offset the decline.
Non-durable goods manufacturing was up 0.7% in July, its first increase since March, as six of nine subsectors saw growth. Contributing the most to the increase were petroleum and coal manufacturing and plastics and rubber products manufacturing, while food manufacturing (-1.8%) partially offset the gain.
Wholesale trade continues pull back
Wholesale trade contracted 0.7% in July, down for the fifth time in six months, as seven of nine subsectors decreased.
Personal and household goods (-3.0%) contributed the most to the decline in July, mainly due to a drop in textile, clothing and footwear wholesaling.
Building materials and supplies also saw a notable decline, contracting 2.5% in July. The decrease was predominantly due to lower sales of lumber, millwork, hardware and other building supplies.
An increase in the machinery, equipment and supplies subsector (+1.0%) partially offset the overall decline in the wholesale trade sector.
Retail activity shrinks as prices are met with pressure
The retail trade sector contracted 1.9% in July, falling to the lowest level since December 2021, as 10 of 12 subsectors decreased. Among the widespread declines, the largest were recorded in the gasoline station and food and beverage store subsectors.
Output at gasoline stations dropped 7.1% in July, down for a third consecutive month, in spite of declines in gasoline prices amid downward pressure from ongoing concerns related to slower global economic growth and lower global demand for crude oil.
Food and beverage stores contracted 1.8% in July, down for the second consecutive month. The decrease was observed across all four store types in the subsector, with beer, wine and liquor stores along with supermarkets and other stores experiencing the largest declines.
Accommodation and food services contracts for the first time since January
Accommodation and food services contracted 1.0% in July, the first decline since January, when the sector's activity level dropped as a result of the COVID-19 Omicron variant.
Food services and drinking places (-1.6%) mainly drove the decline, as activity levels in the subsector fell for the first time in six months.
The sector's decline was tempered by a 0.7% rise in the accommodation services subsector. The expansion was driven by a sixth consecutive monthly increase in traveller accommodation, although July's monthly grow rate was the slowest of the six. Continued growth in international and domestic travel activity, benefitting from looser travel restrictions, supported increased demand for such services.
Similarly, air transportation was up in July (+2.4%) for the sixth consecutive month, but at a much slower pace than the previous five months. Meanwhile, output in July sat around 40% below its pre-pandemic level.
Higher inflation and interest rate hikes continue to impact finance and real estate activity
The finance and insurance sector was essentially unchanged in July, following three consecutive declines, as increases from financial investment services, funds and other financial vehicles (+0.9%) were partially offset by decreases in banking, monetary authorities and other depository credit intermediation (-0.2%).
Equity funds rose in tandem with the S&P/TSX Composite Index in July, while bond market activity increased. Foreign investment in Canadian securities mainly targeted debt securities issued by Canadian private corporations and, to a lesser extent, federal government bonds.
The increase in financial investment services, funds and other financial vehicles was offset by a decline in banking, monetary authorities and other depository credit intermediation, led by business loans, chequing and non-chequing deposits. This marked the fifth consecutive decline in non-chequing deposits, as households placed less money into savings accounts while facing inflation. Household mortgage debt increased in July, however it continued to grow at a slowing rate.
The real estate and rental and leasing sector was also essentially unchanged in July, following four consecutive monthly declines.
Activity at the offices of real estate agents and brokers dropped 3.4% in July, down for the fifth consecutive month, as the rising cost of borrowing further dampened home resale activity across the country.
Legal services, which derive much of their activity from real estate transactions, declined 0.3% in July.
Public sector continues growth
The public sector (educational services, health care and social assistance, and public administration combined) expanded 0.4% in July as all sectors were up.
Educational services (+0.8%) contributed the most to the growth in July as all industries were up, led by elementary and secondary schools (+0.7%) and universities (+0.7%).
Health care and social assistance rose 0.1% with increases in ambulatory health care services, nursing and residential care facilities and social assistance contributing the most to the growth. Hospitals partially offset the growth.
Public administration was up 0.5%, with all four subsectors expanding in July.