Greenlee JobSite Live Q&A with Jae Lee, Director of Product Management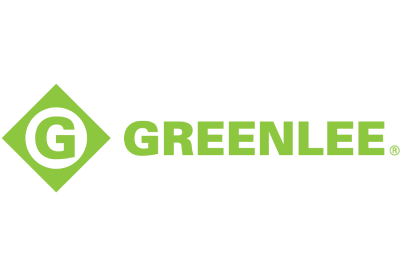 July 29, 2021
By Blake Marchand
Greenlee's JobSite Live program launched as a way to complement in-person events and allow Greenlee to continue to interact with professionals during the pandemic. The program provides a resource for end-users interested in gaining more insight on new Greenlee product developments and how those products can impact the job. On the reverse side of the coin, it's an outlet for Greenlee to engage with customers and supplant the face-to-face interaction previously fulfilled by tradeshows and in-person demos. The JobSite Live series puts on Instagram Live Q&As and demos new products such as the G1 Versi-Tugger® and 6-Ton Gator® Crimper; so that end-users can interact with Greenlee product experts as well as other trade professionals. The series also includes webinars done in collaboration with EC&M, looking deeper into topics like prefabrication and the evolution of insulated hand tools and battery operated, insulated tools.
The success of the program is another example of how the challenges of the pandemic have pushed industry to develop new best practices and diversify the ways in which we interact.
Here, Greenlee Director of Product Management, Jae Lee provides some additional insight into what goes into the program.
How does JobSite Live work, when did it launch, and what was the idea behind it?
JobSite Live is a virtual event series hosted by Greenlee that gives professionals the chance to ask questions directly to a product expert, interact with peers and ask questions about everything related to the skilled trades. Greenlee has always valued the importance of working face-to-face with professionals in the field over its 159 year history; when COVID-19 travel restrictions hit in March of 2020, that severely limited our ability to physically visit jobsites. The JobSite Live series was born out of this necessity, yet it is proving valuable in so many more ways.
The JobSite Live series of online events and offerings kicked-off in the summer of 2020 with an interactive question and answer session hosted on Instagram Live that allowed viewers to learn how certain tools could help them work more efficiently on the jobsite.
Then throughout 2020 additional pandemic cancellations and restrictions led to even more programming ideas for JobSite Live. When tradeshows went virtual or were cancelled, we turned to JobSite Live as a way to recreate the sense of community often experienced at these events. JobSite Live is our solution to providing professionals an opportunity to gather, learn from each other and experience Greenlee virtually. The key has been not only launching the program but keeping programming steady and robust – offering value with every virtual event.
How often does the series run?
The series is held one to two times a month and includes live product demonstrations, training and direct access to product experts on electrical and utility solutions. The demos are all done virtually from our Greenlee headquarters in Rockford, Illinois.
How has the pandemic impacted Greenlee's approach/perspective to sales and educating end-users on product features?
With tradeshows and large-scale in-person events on hold or slowed down, it was important for us to find a way to still have meaningful conversations with our end users. JobSite Live provides an opportunity to talk to and interact with customers on their schedule, giving them the educational resources and expertise with help from Greenlee. While we built JobSite Live to fill a need during COVID-19 restrictions, we definitely see how valuable it will be in the future. People can learn, listen and gather on their schedule and at their convenience and we can actively facilitate these sessions.
What has the engagement been like? Are you seeing the type of feedback you expected?
The response has been excellent. Our audience has been growing since our first JobSite Live with a recent Q&A having nearly 10,000 views. It has been great to be able to connect with professionals and answer questions they may have about our tools even if we aren't able to meet in person. And the positive response we have received has shown us that it's an experience we intend to continue providing for professionals even after in-person events become the norm again.
Is there any impact for Greenlee on product development? In terms of gaining insight into what product features or variations end users want to see or could benefit from.
Greenlee's product development strives to be customer-driven. We work closely with our customers to understand the challenges of the jobsite and how we can provide tools and solutions to fit those needs. JobSite Live has provided us an opportunity to engage with our customers in new ways, creating an additional path to share what they are seeing on the job, ask questions and share needs.
Go HERE for more information