Investment in New Housing Up in April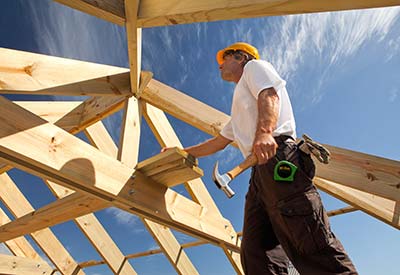 Investment in new housing construction rose 2.3% to $3.9 billion in April compared with the same month in 2014. Higher investment in apartment and apartment-condominium building construction was responsible for most of the national advance, rising 7.9% to $1.3 billion. Increased spending in row house construction (+5.9% to $383 million) and semi-detached dwelling construction (+3.2% to $229 million) also contributed to the advance. Single-family dwellings were the lone component to register a decline in construction spending, down 1.8% to $2.0 billion.
Increases on a year-over-year basis were registered in four provinces, led by British Columbia, followed by Ontario, Alberta and Nova Scotia. In British Columbia, total investment in new residential construction rose 18.2% to $739 million. In Ontario, investment increased 7.0% to $1.3 billion, while in Alberta, spending was up 8.3% to $1.0 billion. In Nova Scotia, spending grew 9.6% to $47 million.
Source: Statistics Canada, http://www.statcan.gc.ca/daily-quotidien/150622/dq150622b-eng.htm?cmp=mstatcan