Graybar Canada to Open New Branch in Vaughan, Ontario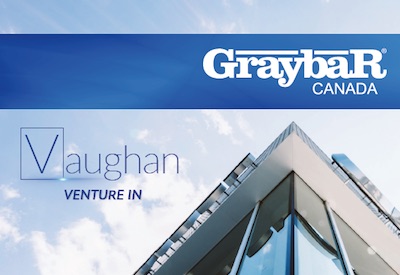 Oct 16, 2018
Located near Highway 427 and 407, Graybar Canada's new 90,000 sq. ft. facility will be a consolidation of the existing Markham and Mississauga branches.

As Graybar Canada's biggest branch to date, Vaughan will be an electrical, comm/data, automation and wire warehouse hub for the Greater Toronto Area (GTA). To service current and local customers in Mississauga, Graybar Canada will be opening a counter pick-up location around the corner at 160 Brunel Road.

"For several years we've been looking at ways to grow business and better serve our customers in the GTA," says Brian Thomas, Executive Vice President and General Manager of Graybar Canada. "With more and more customers taking advantage of our full lines of business, it makes sense for us to position ourselves in a central location."

The Vaughan branch will be modern, sized for growth, and feature a wire paralleling machine. "With a significantly larger warehouse, we'll be able to stock more inventory and provide more efficient wire cutting services," says Thomas. The new facility will also include energy saving LED lighting and controls plus a larger training room to accommodate staff and customers on-site.

"As we move towards a unified and cohesive enterprise, providing our full line of solutions will ensure Graybar Canada remains the distributor of choice," says Thomas. With the Vaughan branch scheduled to open later this fall, we welcome customers and industry experts from all over the GTA to "Venture In to Vaughan."

Watch for more on the new branch in an upcoming issue of EIN.