Announcing: Bernie Ip, New VP of Technology and Digital Solutions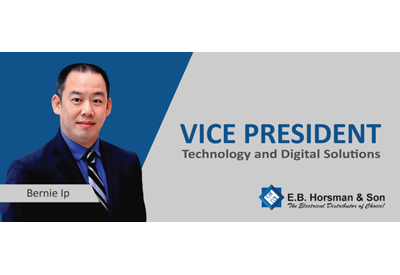 Oct 27, 2021
E.B. Horsman & Son welcomed Bernie Ip as their new VP of Technology and Digital Solutions on October 1st, 2021.
Bernie is an accomplished senior business and IT leader with a unique combination of comprehensive technical and digital transformation experiences. Over his 19+ year career, Bernie has led broad portfolios, major digitalization programs, and large teams in complex and diverse environments. He has led the development of IT strategic plans, including business intelligence, digital transformation, cybersecurity, applications, and project management office.
Bernie's well-rounded academic background in Leadership, Finance, MIS, and Computer Information at the following schools such as University of Toronto, Simon Fraser University, Beedie School of Business, UBC, and Langara College.
Bernie's previous experience leading business transformation and process improvements will support us in the evolution of our IT department as we work towards E.B. Horsman's IT strategic vision of enabling Fast, Mobile, and Secure digital technologies.
Source: https://ebhorsman.com/press-release/bernie-ip-vice-president