Government of Canada Supports Growth of Family-Owned Manufacturer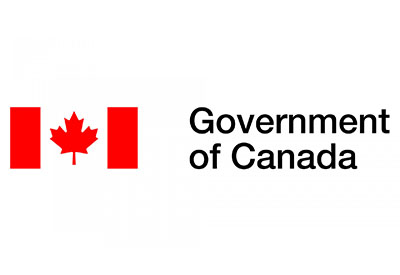 March 15, 2022
International Women's Day is a globally-recognized celebration of the critical social, economic, cultural and political achievements of women. In Canada, women entrepreneurs play a vital role in our country's economy yet continue to face barriers to success. The Government of Canada is committed to driving a strong, inclusive economic future that addresses systemic gaps and empowers women in our economy.
Today, the Honourable Helena Jaczek, Minister responsible for the Federal Economic Development Agency for Southern Ontario (FedDev Ontario), announced a Government of Canada investment of $755,500 through the Jobs and Growth Fund (JGF) to Lubecore International Inc., to modernize and enhance operations at its manufacturing facility, create jobs, and lay the foundation for future growth.
Founded in 2008 by Linda Eisses and her husband Jan Eisses, Lubecore International Inc. is a market leading manufacturer of automated greasing systems. The company is contributing to sustainability in the many sectors they serve by manufacturing products that increase the longevity of machinery. With this investment delivered by FedDev Ontario, Lubecore will be able to purchase equipment to modernize its Campbellville production facility, adopt digital technologies to grow their operations and begin producing parts that have traditionally been made outside of Canada. This federal government support will ensure Lubecore remains competitive and well-positioned for long term stability and growth and create 15 new skilled jobs.
Through the Jobs and Growth Fund, the Government of Canada is committed to helping businesses and organizations build resiliency, enhance competitiveness, create jobs and transition to a green and inclusive economy.
Quotes
"The Government of Canada recognizes the importance of making smart investments in Canadian businesses to ensure that our Canadian manufacturers are leaders in sustainable manufacturing. Today's investment in Lubecore International, highlights our government's commitment to Canada's transition to a green economy as we continue to create good, secure jobs for Canadians. By supporting local manufacturers and protecting Canadian jobs, we're creating a resilient and inclusive economy for Canadians." – The Honourable Helena Jaczek, Minister responsible for the Federal Economic Development Agency for Southern Ontario
"The Government of Canada is proud to support local companies, such as Lubecore International, in continuing to create good jobs and support economic growth in our community. Today's announcement will create 15 new jobs in the Campbellville area. It is investments like this that are helping businesses in the region become more sustainable, resilient and prepared for growth." – Adam van Koeverden, Member of Parliament for Milton
"As Lubecore International transforms and looks to the future, we are excited to be generating skilled jobs that will strengthen our local economy. We are grateful for the support we have received from Government of Canada through FedDev Ontario as we continue to grow our company." – Linda Eisses, Vice President, Lubecore International Inc.
Quick Facts
• Lubecore International Inc. serves the agricultural, mining, construction, transportation and recycling industries in Canada and U.S. with their automated lubrication systems.
• The Jobs and Growth Fund (JGF) is a $700-million fund delivered by the regional development agencies (RDAs) to help businesses and the organizations who support them, future-proof, build resiliency and prepare for growth by transitioning to a green, inclusive and competitive economy, while creating jobs. FedDev Ontario is delivering $224 million in support through this program in southern Ontario.
• Since 2015, the Government of Canada, through FedDev Ontario, has invested nearly $90 million in almost 400 women-led projects across southern Ontario. The Agency has also invested over $30 million in over 90 projects in the Halton region creating over 300 jobs and maintaining over 1,900 jobs.
For more information, visit HERE.