Western Equipment: Types of Hearing Protection Equipment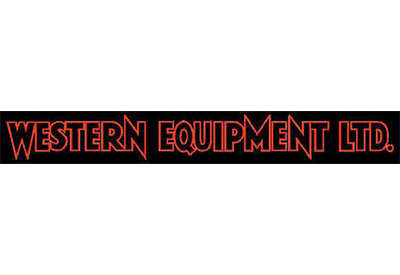 March 1, 2022
Hearing protection is a vital yet often overlooked safety element for various warehouses and industrial facilities. If your operation utilizes equipment that produces sounds above 85 decibels, employees must wear hearing protection. As major providers of ear protection equipment and other safety solutions, the team at Western Equipment knows how important it is to have proper protection. That is why they have compiled a list to outline the different types of hearing protection equipment and help you choose the perfect product(s) for your needs. Hearing protection can be divided into two distinct categories: earmuffs and earplugs.
Learn about some safety equipment that is required for warehouse employees.
EARMUFFS
Earmuffs are specifically designed to help block noise and manage sound levels in noisy environments. This type of ear protection combines advanced technology and comfort features to meet the demands of different users and environments. Earmuffs can be divided into two categories based on product features and attenuation levels:
CONNECTED EARMUFFS
Connected earmuffs work to block ambient sounds, allowing the user to hear others speaking while automatically and instantly limiting dangerously loud sounds to prevent hearing damage. Connected earmuffs also feature audio playback capabilities and can range from simple AM/FM models to sophisticated tactical models.
PASSIVE EARMUFFS
Passive earmuffs are the best option for blocking out extremely loud noise. This type of earmuff is designed to provide users with all-day comfort while delivering unmatched attenuation, rugged construction for standing up to the toughest work environments, and comfortable replaceable ear cushions. Passive earmuffs are available in a variety of different styles including:
– Behind the head
– Below the chin
– Cap mounted
– Folding
– Over the head

EARPLUGS
Earplugs are designed to minimize the effects of loud noises and prevent water, foreign bodies, dust, and strong winds from entering the ear. This type of hearing protection works to prevent hearing damage caused by being in constant proximity to power tools or heavy machinery such as forklifts. Earplugs can be divided into the following categories:
BANDED EARPLUGS
Banded earplugs feature a headband design that works to prevent earbuds from touching dirt or contaminated surfaces when set down. This type of earplug is ideal for use in industries or environments that only have intermittent sound hazards.
DETECTABLE EARPLUGS
Detectable earplugs are manufactured using a bright blue colour and contain small traces of metal to allow for detection by visual or automated metal detection methods. This makes them ideal for sanitary applications such as food processing.
DISPOSABLE EARPLUGS
This type of earplug is made from a disposable foam that provides the right fit for most users while still providing excellent attenuation, making them a great choice for a variety of applications.
REUSABLE EARPLUGS
Reusable earplugs are designed to help reduce and save money by lasting up to several weeks. These earplugs can be easily cleaned and are ideal for most work environments.