Global Revenue Forecast to Reach US$35.6 Billion in 2024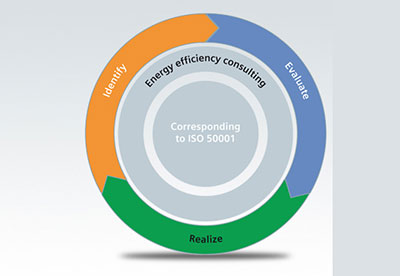 North America and Europe will lead the industrial energy management system (IEMS) market in terms of revenue, says a new report from Navigant Research.
The need for continuity in operations and production has made energy efficiency a lower priority in industrial facilities compared to commercial buildings, despite their status as some of the most energy-intensive buildings worldwide. However, as executives begin to understand the value of enhanced visibility and insight into enterprise performance and site-level strategic energy management, the business case for IEMSs is growing. Navigant estimates global IEMS revenue is expected to grow from US$13.5 billion in 2015 to US$35.6 billion in 2024.
"Industrial customers are struggling to recover from the economic crisis and, in many cases, are targeting higher production with fewer resources," says Casey Talon, senior research analyst with Navigant Research. "IEMSs can offer tools for managing costs, hedging risks associated with price volatility and policy impacts, and achieving corporate social responsibility and sustainability commitments."
Because of increasing customer demand for IEMS software and services, Navigant Research projects this market will grow aggressively during the next decade, according to the report. The North American and European markets are expected to continue to lead the market in terms of revenue, while Asia Pacific is expected to experience the fastest growth.
The report, Industrial Energy Management Systems, analyzes two segments of the global IEMS market: software and services. The study provides an analysis of the market issues, including business cases, opportunities, and implementation challenges. Global market forecasts for revenue, broken out by segment and region, extend through 2024. The report also examines the key aspects of IEMS solutions, specifically software functionality and service offerings, as well as the competitive landscape.
Find out more: http://www.navigantresearch.com/research/industrial-energy-management-systems