GE Current, a Daintree company, announces plan to acquire Hubbell Commercial and Industrial Lighting Business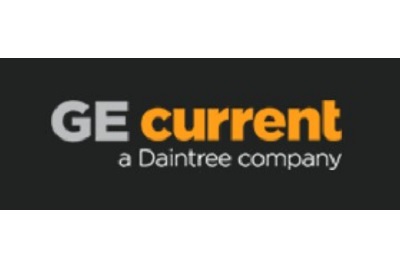 Oct 26, 2021
Creates a premier end-to-end Lighting Solutions Business
• Closing targeted for 1Q22
• Brings together two businesses with deep innovation heritage, strong brands, leading agencies and distributor partnerships
• New product pipeline in LED Fixtures, Controls and Lamps expands offering
• Respective agent networks and commercial functions to continue to operate independently
• Combined distribution footprint and digital tools provide ability to service customer needs quickly and efficiently
• Strategically positioned to focus all investments into lighting solutions
CLEVELAND, October 26, 2021—GE Current, a Daintree company (Current), today announced that it has entered into a definitive agreement with Hubbell Incorporated to acquire Hubbell's commercial and industrial (C&I) lighting business to create a premier end-to-end lighting solutions business.
The Hubbell C&I lighting business, based in Greenville, South Carolina, is a leading provider of professional lighting, lighting controls and connected lighting. The business offers a comprehensive range of indoor and outdoor lighting products for industrial, commercial, and institutional applications. The Hubbell C&I lighting business has a strong collection of trusted brands including Area Architectural Lighting, Beacon, Litecontrol, Kim, Columbia, Prescolite, Alera, Dual-Lite, Compass, Hubbell Outdoor Lighting, and Hubbell Controls Solutions.
"Today's announcement is a win for the industry, combining two leading companies with over 150 years of innovation. We intend to use our combined resources to drive new investments that create solutions for the continuously evolving needs of our customers," said Manish Bhandari, CEO, Current. "The values and customer-centric culture of the Hubbell C&I lighting business are well aligned with Current. We look forward to welcoming the Hubbell C&I team."
Together, the two businesses' product and controls portfolios will be positioned to capture growth driven by continued conversion to LED and demand for connected light controls systems through the diversified go-to-market channels.
After closing, Current and the Hubbell C&I Lighting business will maintain separate agency networks with dedicated resources and distinct brands. Both businesses will be able to strengthen their respective portfolios through innovation, leveraging the best commercial tools for speed and driving efficiency through combined scale.
Ropes & Gray LLP is serving as legal counsel to Current. Closing is expected to take place in the first quarter of 2022 subject to regulatory approvals and other customary conditions.