Gabriel Massabni Retires After 42-Years with Leviton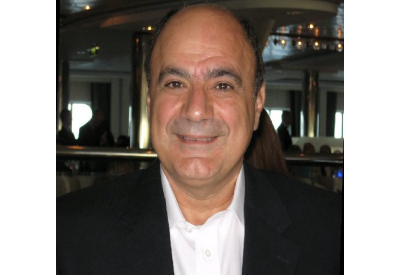 April 30, 2020
After more than 42 years of exemplary service at Leviton, Gabriel Massabni, Vice President Distribution, retiried as of April 30th, 2020. Gabriel, better known by all as Gaby, is not a person who can be replaced, but fortunately for us, the values, knowledge, and wisdom he has instilled in others at Leviton are his legacy.
His dedication, expertise, passion and creative thinking led into many successful projects. Gaby has been a key member of the senior management team and has played a crucial role in profitably growing Leviton, as well as being a major driver in the development and execution of the core and future business strategies for the company.
Shortly after graduating as an Electrical Engineer from McGill University, Gaby started his journey at Leviton as a Technical Representative in 1977. His hard work and dedication allowed him to progress quickly through the organization, becoming Director of Sales & Marketing for the OEM division in 1981, then General Manager for Distribution and Telecom in 1993. In 1999, Gaby was promoted to his current role as Vice President Sales & Marketing for the Distribution channel.
Gaby has been a great leader not only at Leviton, but also being a mentor to many within the electrical industry. He has been a tremendous asset to Leviton during his 42 years and we are thankful for everything he has done. His work ethic and dedication have helped fuel our growth.