From PPE to Electrical Safety Equipment: Combatting Counterfeit Crime Takes a Community of Supporters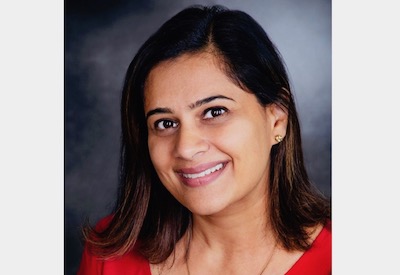 Sept 24, 2020
By Swati Vora-Patel
Personal protective equipment. We understand how important PPE is keeping us safe during this pandemic. While we continue to do our part to protect ourselves and those around us, counterfeit PPE is on the rise and has found its way into the supply chain: fraudulent COVID-19 testing kits, N95 masks, respirators, and even fake vaccines, which all pose a significant threat to the health and safety of unsuspecting global citizens.
Counterfeit activity and intellectual property crimes remain a growing issue in Canada and around the world. In fact, the volume of international trade of counterfeit and pirated products is said to amount to as much as US$509 billion [1], representing up to 3.3% of world trade, a 24% increase since 2013.
From a macro view to an electrical view
Just as PPE helps protect the spread of viruses, electrical equipment manufacturers, distributors and certification bodies are also committed to protecting citizens by providing electrical safety equipment to mitigate electrical injuries and prevent fires. These products include arc-fault circuit interrupters (AFCIs), circuit-breakers, receptacles, and a range of other safety products, which are certified to Canadian safety standards and required by the Canadian Electrical Code in electrical installations.
Even with safeguard manufacturing and installation measures in place, electrical equipment is not immune to global counterfeit activity. In fact, according to the OECD, electrical equipment is among the top five categories involved in counterfeit seizures worldwide (12% in 2016) [2].
Change takes a community of supporters: Canadian Anti-Counterfeiting Network
To address counterfeit electrical crime in Canada, leading brand owners, certification bodies, industry groups, legal entities and law enforcement agencies have united to form the Canadian Anti-Counterfeiting Network (CACN). Electro-Federation Canada is a member of CACN and is joined by several electrical equipment manufacturers as well as CSA Group and UL. This coalition of supporters have banded together to combat counterfeit, fraud and piracy crimes by leading the following efforts:
• lobbying federal, provincial and municipal governments to strengthen policies and regulations for Canada's anti-counterfeiting and any-piracy regime
• developing and leading training programs for customs and law enforcement agencies to offer education on how to identify counterfeit versus authentic products
• raising public awareness on the perils of counterfeit goods, related to consumer health and safety as well as links to organized crime
CACN's Electrical Task Group: call for participation from the electrical channel
Electro-Federation Canada has led the development of a new Electrical Task Group within CACN that focuses on counterfeiting concerns in the electrical market. The mandate of CACN's Electrical Task Group is to
1. build stronger collaboration with manufacturers, distributors, sales agents, safety regulators, importers and other stakeholders who share a commitment to combatting counterfeit crime in our country
2. heighten public awareness related to safety implications of counterfeit electrical products, and how consumers can verify certification markings on products
3. support rights holders/brand owners in protecting their rights against the prohibited importation of counterfeit and/or pirated copyright, trademark goods into the Canadian channel
4. effectively track, benchmark and report suspected counterfeit activity in an effort to reduce illegitimate products in the market
This task group is seeking participation from electrical distributors in Canada who have an interest in joining this effort. After all, it will take a community of supporters to affect change.
Learn how your organization can become involved: contact info@electrofed.com or secretariat@cacn.ca. Open to electrical distributors, manufacturers, agents and other related stakeholders in the market.
Swati Vora-Patel is VP, Marketing & Channel Development, Electro-Federation Canada.
——————————————————-
Special advisory
The Canada Border Services Agency (CBSA) is requesting electrical manufacturers and distributors to file a Request for Assistance (RFA). This filing allows CBSA to contact your organization if a shipment is suspected of containing counterfeit goods that correspond to brands you have listed on file. Having an RFA on file also allows you to have access to important information from CBSA about suspicious shipments (including the name and address of the importer) which can assist in commencing legal proceedings to enforce IPRs. Statistics collected by CBSA show that active participation in the IPR Program is key to preventing suspected counterfeit and/or pirated goods from entering the Canadian marketplace. It is important for rights holders that serve the North American market to file RFAs (and keep them up to date) to benefit from the expansion of the regime to in-transit goods. There is no fee for filing an RFA; however, it must be renewed every two years.
Access the RFA application here: www.cbsa-asfc.gc.ca/security-securite/ipr-dpi/menu-eng.html. Need support with this filing? Contactsecretariat@cacn.ca.
Notes
1. https://www.oecd-ilibrary.org/ Note: this amount does not include domestically produced and consumed counterfeit and pirated products, or pirated digital products being distributed via the Internet.
2. https://www.oecd.org/newsroom/trade-in-fake-goods-is-now-33-of-world-trade-and-rising.htm. Note: this data represents all electrical equipment, not solely electrical safety equipment.